Welcome to Yummee Yummee Gluten Free!
Happy Thanksgiving!
It's time to Gobble until you Wobble! Thanksgiving is all about the food. Okay, there's also family and a special Uncle, but it's mostly about the food. Did you scare up some fun this Halloween?
Discover your "ONE MIX . . . Endless Possibilities!" with our premium gluten-free baking mixes. Make, bake, and feast on gluten-free dinner rolls, coffeecakes, pumpkin pie, brown rice dressing / stuffing, and cookies with great tasting, fresh, homemade, baked goods. Share your love; share your food!
Dinner Rolls
Don't hoard the dinner rolls! Yummee Yummee Breads mix makes the best soft dinner rolls. They are so good that even your picky gluten eating uncle will devour them. From Grandma's secret recipe to new favorites, there's something for everyone at your Thanksgiving feast.

One extraordinary Breads mix; over 2 dozen different recipe possibilities.
Sweet Treats
The best part of Thanksgiving - it's the desserts. Yes, you can have more than one. It's only once each year. Yummee Yummee's premium baking mixes make easy, decadent desserts. The flavors of brown sugar, apples, and pumpkin should always grace your Thanksgiving table. Upgrade your basic pumpkin pie to Pumpkin Chiffon Pie this Thanksgiving. You won't bake anything else.
Traditional Christmas Cookies
Ho! Ho! Ho! Santa is on his way. He's already made his request to us; he wanted gluten-free cookies that tasted identical to wheat-filled sweets. We have it on good authority from his head elf at the North Pole that the Yummee Yummee team and the Dreamee Dog are on the permanent nice list because of our premium Cookiees mix. Even Mrs. Claus has asked for our recipes. She's one of our very best year round customers. Don't take our word for it; discover Endless Possibilities for yourself by ordering a case of Cookiees Mix today. One mix; 35 different recipes. All will dazzle your friends and family.
Green Bean Casserole
Green Bean Casserole is a Thanksgiving tradition for many families. Family and food; can it get any better?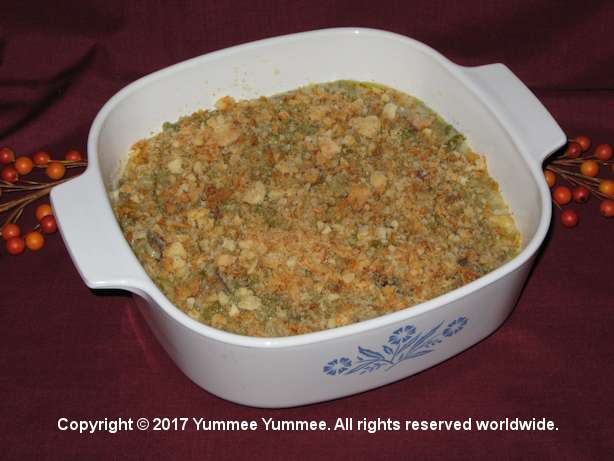 This recipe comes from an extended family member. Green Bean Casserole is made with green beans, fresh mushrooms, bacon bits, a rich cheese sauce, and homemade crackers from Dreamees mix. It's Yummee Yummee good! Make sure to take a large spoon full. There won't be any leftovers.
Dreamee Dog Visits Massachusetts
Thanksgiving means Apple Pie. Dreamee Dog learned about Johnny Appleseed on her visit to Massachusetts. Then, she visited Hamilton to see the WWII Tank at General Patton Park. As an avid reader, Dr. Seuss is one of her favorite authors. There is an Amazing World and Sculpture dedicated to Dr. Seuss in Springfield. Dreamee Dog loves history.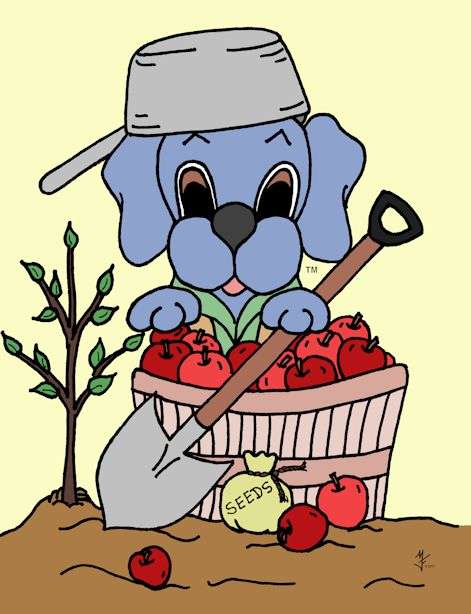 She had to take a tour of the Salem Witch Museum. No visit to Massachusetts would be complete without a trip to Arlington, the birthplace of Uncle Sam; Dreamee Dog "Wants YOU to enjoy some Yummee Yummee Gluten-Free Goodies" while coloring that page. She strongly recommends cookies, especially Sugardoodles.
From our kitchen to yours, you can share the day's events, be thankful, eat good home cooked food, and most important, share laughter in the kitchen and around the dinner table. Use our FREE recipes and Yummee Yummee's premium gluten-free baking mixes to make a spectacular dinner for a gathering of friends and family – gluten-free or not. Share your life; share your food.

Yummee Yummee has a recipe for all occasions – holiday celebrations, parties, wedding reception, birthday, family meal, kid friendly snacks and treats, or a quiet romantic dinner. Save time and money with Yummee Yummee's premium baking mixes, excellent recipes, and superior results. Serve only the best family-friendly fare with Yummee Yummee.
Not available in stores - online only! SHOP & SAVE 20% on a Sample Pack. It's a great way to taste test each of our premium gluten-free baking mixes. Dreamee Dog and the Yummee Yummee Team want you to have a very Happy Thanksgiving! Do give thanks for your family, friends, and good gluten-free food.
Sign Me Up! Tell me about new products, recipes, special offers, and fun for kids.