Welcome to Yummee Yummee Gluten Free!
Back To School!
New back packs and school supplies are a snap. Eating gluten-free should be as well. Enjoy Yummee Yummee premium gluten-free baking mixes and FREE recipes for school day success. Order a Sample Pack today and enjoy what Yummee Yummee can do for you. It's sad to see summer vacation end, but you can still enjoy the flavors of Summer.
Discover your "ONE MIX . . . Endless Possibilities!" with our premium gluten-free baking mixes. Back to school lunches, snacks, after school treats, and gluten-free goodies with great tasting, fresh, homemade, baked goods.
Cool for School Foods
Yummee Yummee makes learning delicious. Try a Sample Pack of mixes today to create a variety of sweet and savory goodies for your gluten-free scholar. Don't they deserve a premium gluten-free treat?

Dorm-Approved Dinners and Snacks
Yummee Yummee wants you to go for an A! Make meal time or any time special for your gluten-free scholar. Use a Sample Pack to fuel your star student for success. College students need good food that is quick and easy. All you need is a microwave and small prep area for any of our easy to follow recipes and video tutorials. From the simple and quick to the decadently divine, there's a recipe for everyone to enjoy with Yummee Yummee. Shop & Save 20% on a Sample Pack and discover Endless Possibilities today.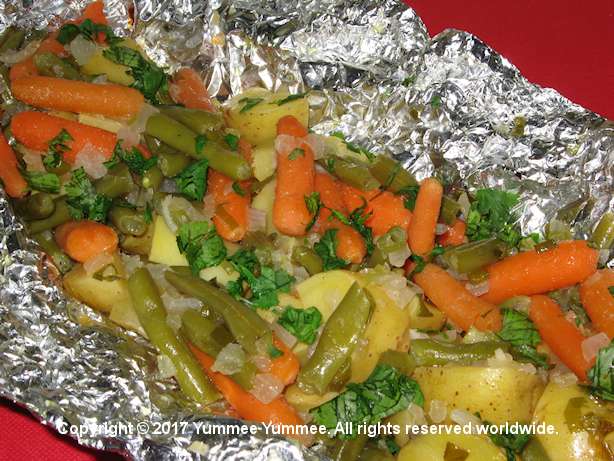 Grilled Vegetable Packets
Fire up the grill this month, and enjoy these Grilled Vegetable Packets with your favorite recipe for grilled chicken. Harvest your garden for fresh green beans, carrots, potatoes, green onions, and cilantro. Delicious and refreshing for the dog days of summer. It's a great side with chicken, burgers, ribs, or steaks. Enjoy!
Dreamee Dog Visits Texas
Dreamee Dog knows you don't mess with Texas. She made sure to visit the Alamo, where she learned about the history of the Texian Independence from Mexico. She then visited the Billy Bass Adoption Center in Arlington. Dreamee Dog loves playing in the water. She had to stop and visit as many of the state's water parks as she could. One of her favorites was the Schlitterbahn in New Braunfels. Then it was off to Dinosaur Valley State Park in Glen Rose where she got to walk in dinosaur tracks. What dinosaur made those paw print shaped tracks? Dreamee Dog thinks it was a Tricera-dog. Finally, she visited Dallas and the Omni Hotel. She loved the red neon Pegasus on top of the oil derrick as it honors the petroleum industry in Texas.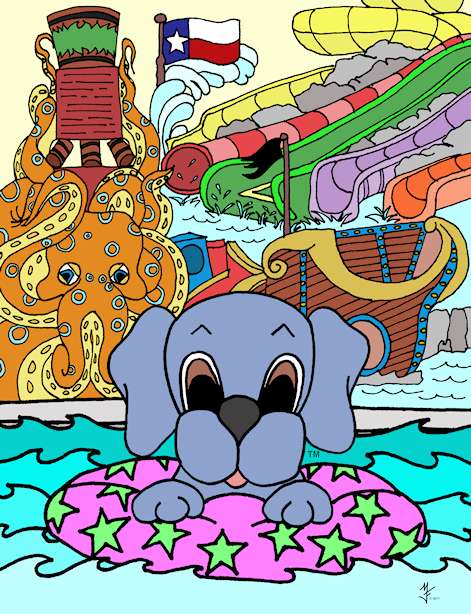 From our kitchen to yours, you can share the day's events, be thankful, eat good home cooked food, and most important, share laughter in the kitchen and around the dinner table. Use our FREE recipes and Yummee Yummee's premium gluten-free baking mixes to make a spectacular dinner for a gathering of friends and family – gluten-free or not. Share your life; share your food.

Yummee Yummee has a recipe for all occasions – holiday celebrations, parties, wedding reception, birthday, family meal, kid friendly snacks and treats, or a quiet romantic dinner. Save time and money with Yummee Yummee's premium baking mixes, excellent recipes, and superior results. Serve only the best family-friendly fare with Yummee Yummee.
Not available in stores - online only! SHOP & SAVE 20% today! A Sample Pack is a great way to taste test each of our premium gluten-free baking mixes. Dreamee Dog and the Yummee Yummee Team want you to have a successful, studious, and healthy school year!
Sign Me Up! Tell me about new products, recipes, special offers, and fun for kids.