Welcome to Yummee Yummee Gluten Free!
Happy New Year!
It's a New Year; time for a fresh start to your gluten-free baking. A new year means a time for change. Change your gluten-free diet! Don't settle for mediocre taste and texture. Bake delightfully delicious gourmet recipes with premium gluten-free baking mixes. NEW recipes now available. What cookies did you bake for Santa?
Discover your "ONE MIX . . . Endless Possibilities!" with our premium gluten-free baking mixes. Make, bake, eat, and enjoy gluten-free cookies and muffins; desserts; breakfast coffeecakes; soft, fresh, full size bread loaves for sandwiches; and breakfast rolls for cold winter mornings. Make warm from the oven gluten-free goodies for snowy winter days! It's easy to create great tasting, fresh, homemade, baked goods. Share your love; share your food!
New Recipe Resolutions
It's easy to make, and keep, your New Year's Resolutions with Yummee Yummee.

Our premium baking mixes and gourmet recipes will please everyone - gluten-free or not. Order a Sample Pack today and enjoy our NEW recipes. Brownies, anyone?
Warm Treats for Frosty Days!
Snowy weather calls for baking memories.

Yummee Yummee's premium baking mixes and gourmet recipes use real ingredients - milk, butter, eggs, and pure granulated sugar or honey. Simple ingredients, simple techniques, superior results! Order a case of mixes today and discover what makes Yummee Yummee the BEST. Browse our website, try a recipe or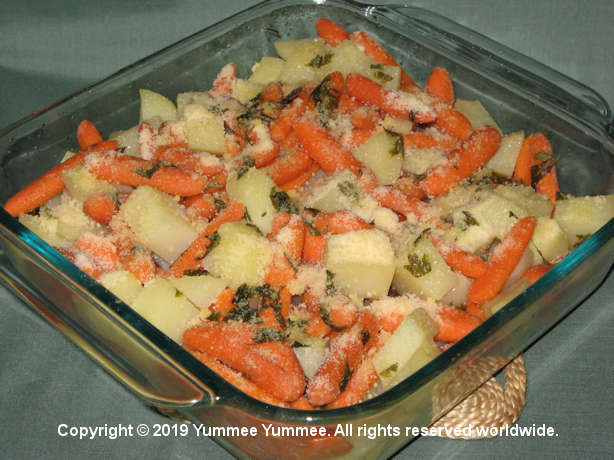 two from the Free & Fun page. It's time to discover your Endless Possibilities with Yummee Yummee gluten-free.
Parmesan Potatoes & Carrots
Warm up the house with this simple to make side dish. Parmesan Potatoes & Carrots have few ingredients and a short prep time. Potatoes, a bag of carrots, Parmesan cheese, and fresh Parsley make the perfect complement to a winter meal.
Dreamee Dog Visits Idaho
Dreamee Dog visited Idaho. It was the perfect destination for some sledding.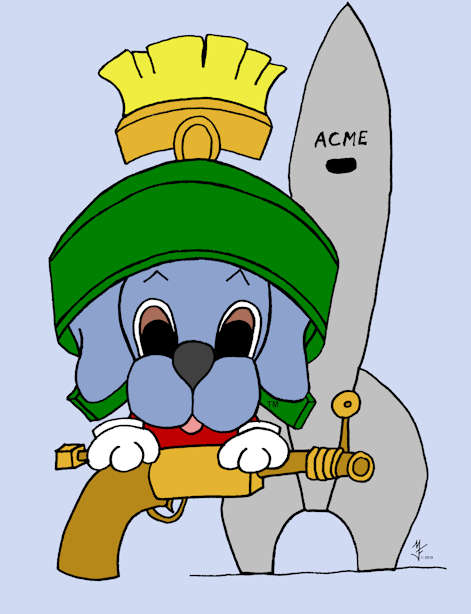 That made her very hungry so she ate some famous Idaho Potatoes. Then, she visited Rigby, considered the birthplace of TV and the boy hood home of Philo Farnsworth, who invented the first electronic television. Dreamee Dog had to stop in Pocatello to visit the Fort Hall Trading Post on the Oregon Trail. Next, she stopped in Boise to see the Marvin the Martian Rocket. Finally, she went to Buhl, the Trout Capital of the World. Can you find the state amphibian?
From our kitchen to yours, you can share the day's events, be thankful, eat good home cooked food, and most important, share laughter in the kitchen and around the dinner table. Use our FREE recipes and Yummee Yummee's premium gluten-free baking mixes to make a spectacular dinner for a gathering of friends and family – gluten-free or not. Share your life; share your food. Yummee Yummee has a recipe for all occasions – holiday celebrations, parties, wedding reception, birthday, family meal, kid friendly snacks and treats, or a quiet romantic dinner.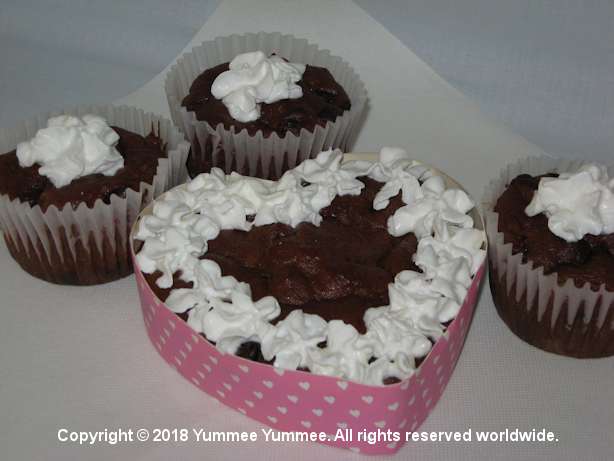 Save time and money with Yummee Yummee's premium baking mixes, excellent recipes, and superior results. Serve only the best family-friendly fare with Yummee Yummee.
Not available in stores - online only! SHOP & SAVE 20% on a Sample Pack. It's a great way to taste test each of our premium gluten-free baking mixes. Dreamee Dog and the Yummee Yummee Team want everyone to have a very prosperous New Year. More NEW recipes next month!


Sign Me Up! Tell me about new products, recipes, special offers, and fun for kids.