Welcome to Yummee Yummee Gluten-Free!
SPOOKY Gluten-Free HALLOWEEN!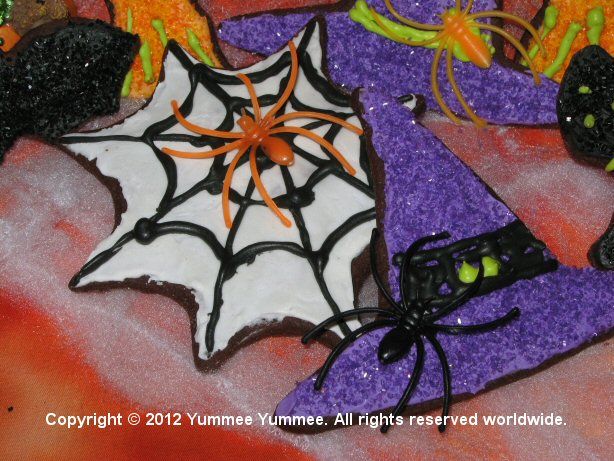 Trick-or-Treat! Give me something gluten-free to eat!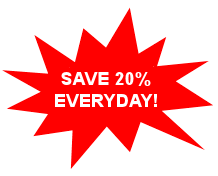 Make your Halloween a culinary Spook Fest with Yummee Yummee premium baking mixes and spooktacular recipes. Use the Free & Fun decorating ideas and download Dreamee Dog's Halloween and Horror Movie Classics coloring pages. Be sure to watch 'A Ghostly Gluten-Free Tale'

and attend Dreamee Dog's gluten-free Halloween Party.
Save 25% all month on a Sample Pack. That's four premium gluten-free baking mixes for only $24.50. Try a new pizza recipe with Breads mix - makes three 12 inch pizzas. Make, bake, eat, and enjoy Brown Sugar Pumpkin Bread for your Halloween festivities with the Muffins & Coffee Cakes mix. Bake a super scary Fudgee Chocolate Velvet Cake with Cookiees mix, or make Cut Out Sugar cookies to decorate. Don't forget to make Witch's Brew this month. Use Dreamees mix to make Cornbread or Cheddar Cheese Crackers to complement the fiery brew.
Discover your "ONE MIX . . . Endless Possibilities!" with our premium gluten-free baking mixes.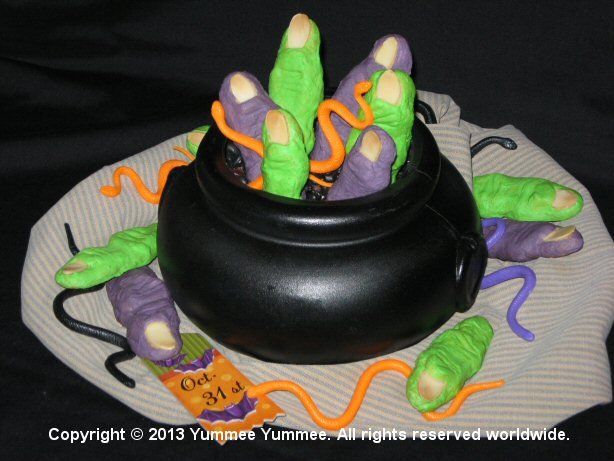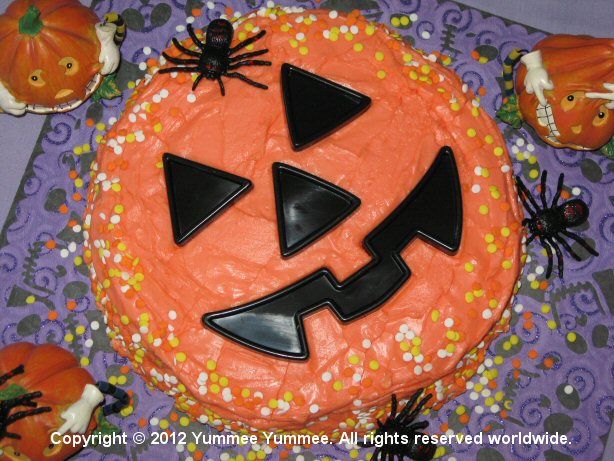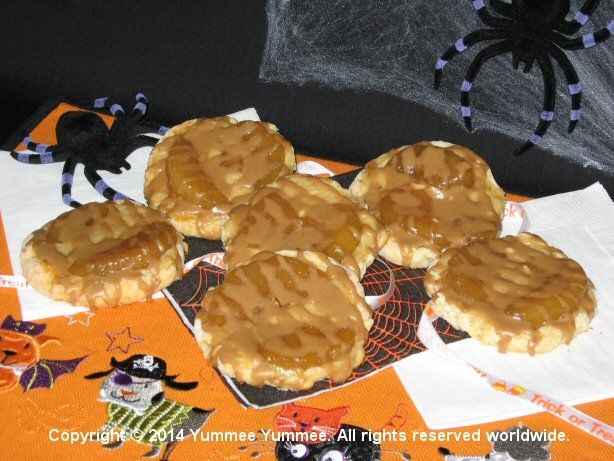 Make them creepy purple and ghoulish green. Every cauldron needs to be full of Wicked Witches' Fingers. Add spiders, bugs or snakes for a scary Halloween treat. No messy carving for this jack-o-lantern. Decorate your table with a deliciously decadent Fudgee Chocolate Velvet Cake for your Halloween party. Maple flavored frosting over caramel apple makes these Candy Apple Danish something to howl about. In a word - fanglicious!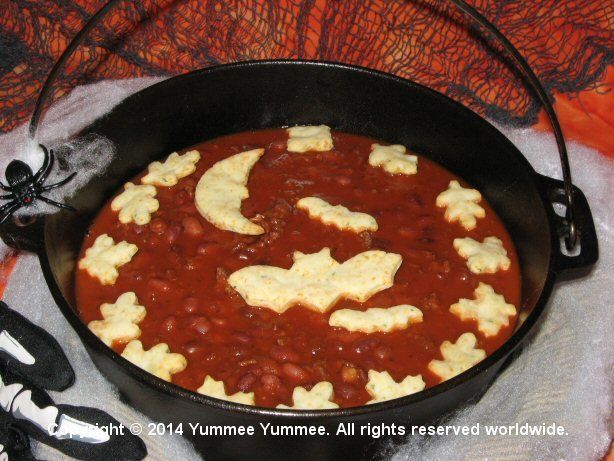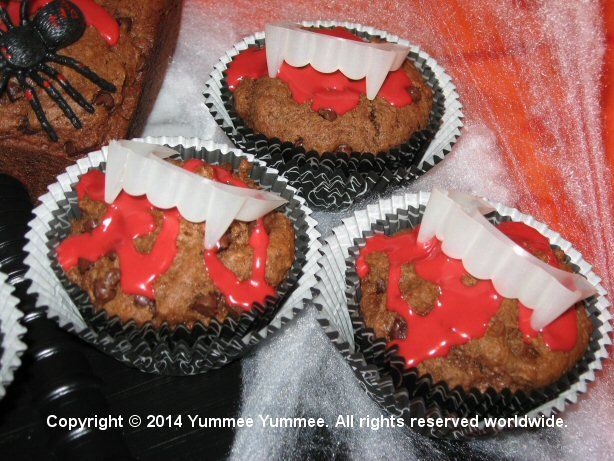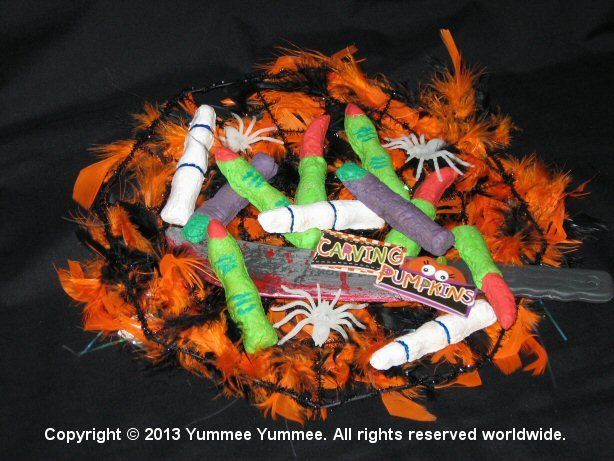 "Harvest moon in the sky, see the bats go flying by" with Cheddar Cheese Crackers. Use Witch's Brew to cast a haunted spell on your Halloween guests. Blood glaze and vampire teeth make frighteningly good Triple Chocolate Muffins. A hatchet, knife and a missing hand make a creepy haunted dining experience for your Halloween table. Use your creativity to decorate Cookie Pan Sugar Cookies. White bones, red claws, purple monster, or green witches' fingers will delight young and old alike.
Dreamee Dog Visits South Carolina
October is a beautiful month along the eastern sea coast of South Carolina. Dreamee Dog had a playful time at the Mini Golf Capital on Myrtle Beach. She walked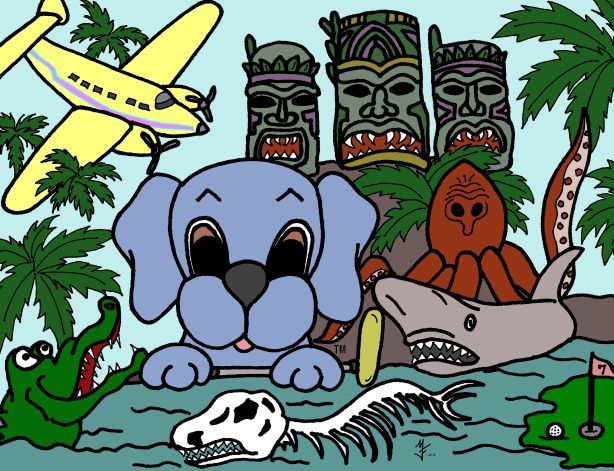 through Brook Green Gardens enjoying over 1,440 works of American figurative sculpture. Dreamee Dog read Mice on Main by author Linda Lowe Kelly and illustrator Zan Wells. When she visited Greenville she played the Mice on Main game. Tommy Crab was a favorite stop to fill her tummy with shrimp. Dreamee Dog bought several incredible sweetgrass baskets made by the Gullah Geechee. She loved her trip to South Carolina with long walks along the beach. Download her coloring pages and take your trip to South Carolina. Don't forget to have a hauntingly good time with Halloween themed coloring and activity pages available FREE on Dreamee Dog's gallery. What's your favorite Horror Movie Classic?
Biscuits & Gravy Pizza
Biscuits & Gravy with a side of eggs makes a great breakfast, brunch, or dinner item. Using mild turkey breakfast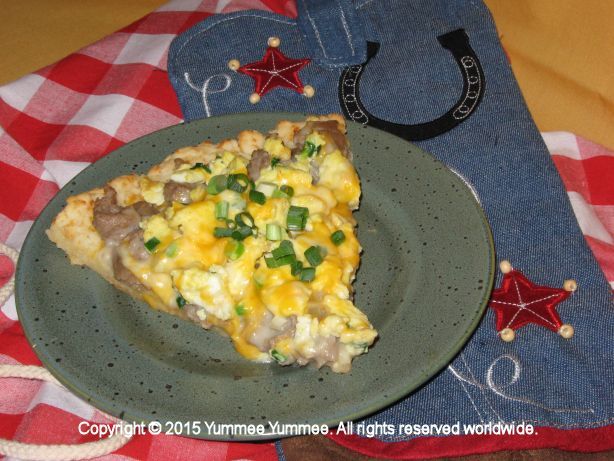 sausage, Dreamees Cheesy Biscuit recipe, kicked up scrambled eggs, and Colby Jack cheese we combined America's love of pizza and breakfast with Biscuits & Gravy Pizza. Make this recipe using a 12 inch pizza pan and start a new family tradition – breakfast pizza! A special thanks to M. Coronado of Indiana for challenging us with this recipe - enjoy your FREE mixes and the new recipe.
Check out more of our FREE recipes on the Free & Fun page. Many of the free recipes are perfect for every celebration with family and friends.
From our kitchen to yours, you can share the day's events, be thankful, eat good home cooked food, and most important, share laughter in the kitchen and around the dinner table. Use our FREE recipes and Yummee Yummee's premium gluten-free baking mixes to make a spectacular dinner for a gathering of friends and family – gluten-free or not. Share your life; share your food. Yummee Yummee has a recipe for all occasions – holiday celebrations, parties, wedding reception, birthday, family meal, kid friendly snacks and treats, or a quiet romantic dinner. Save time and money with

Yummee Yummee's premium baking mixes, excellent recipes, and superior results. Serve only the best family-friendly fare with Yummee Yummee.
The Dreamee Dog says ... HAPPY GLUTEN-FREE HALLOWEEN!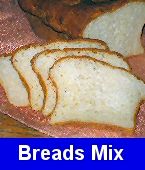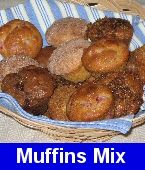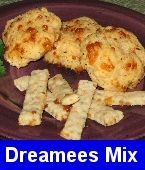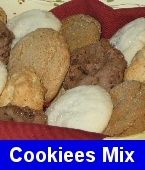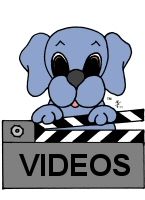 Dreamee Dog
Fan Club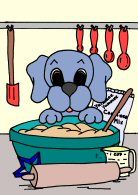 Become a Fan!
The Dreamee Dog wants you to know about new products, recipes, special offers, and fun for gluten-free kids.