Welcome to Yummee Yummee Gluten-Free!
Mix . . . Rise . . . Bake . . . EAT!
Be a gluten-free Super Hero!
Look! In the pan! It's rising! It's done! It's Super Breads mix! Gluten-free Bread that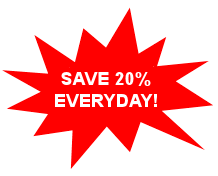 rises faster than a speeding bullet! Is softer than a cloud! Able to rise in 20 minutes! Up, up, and away . . . Your baking sense should be tingling. With this great baking mix, comes 26 superior recipes for your favorite Super Hero - gluten-free or not. Sorry, Super Hero cape not included!
Discover your "ONE MIX . . . Endless Possibilities!" with our premium gluten-free baking mixes.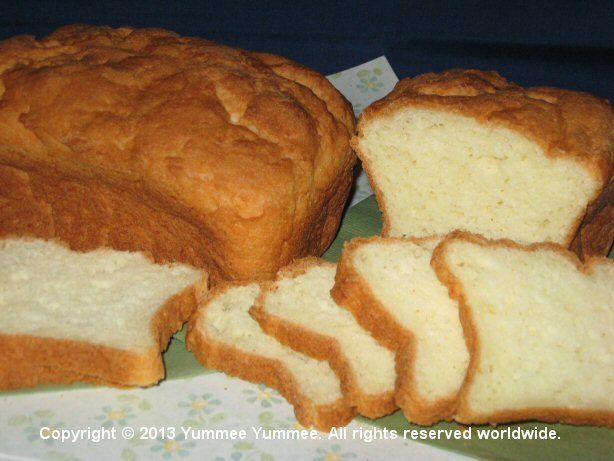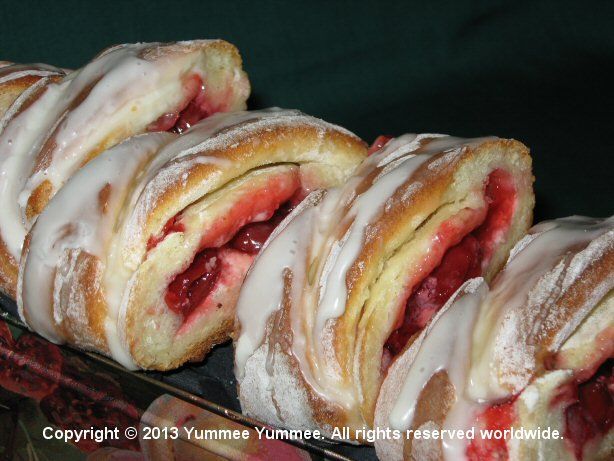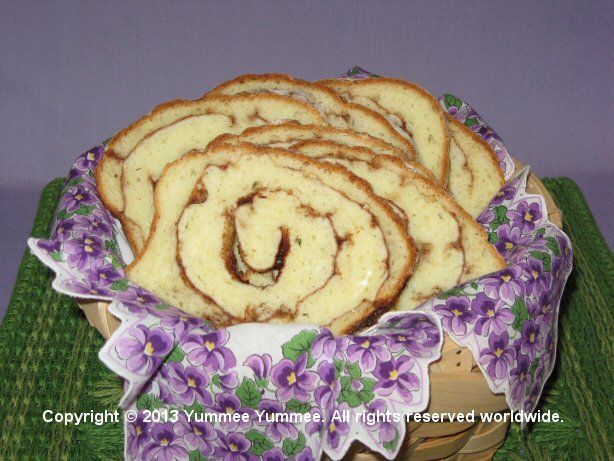 Take the squeeze test. Scrumptious Sandwich Bread is the fastest gluten-free bread to rise and the softest gluten-free white bread to eat. Cherry Cheese Danish Loaves will have your baking senses tingling. Cream Cheese and cherries surrounded in a delicate Danish crust. Beautiful and so delicious! Swirled Cinnamon Bread is a Super Hero in the gluten-free universe. Yummee Yummee will keep your secret, Wonder Woman.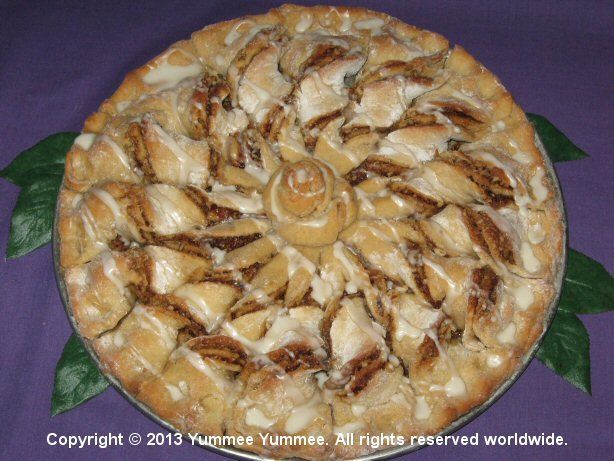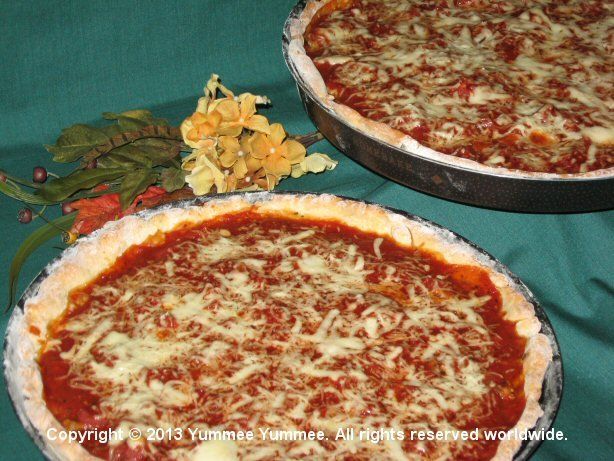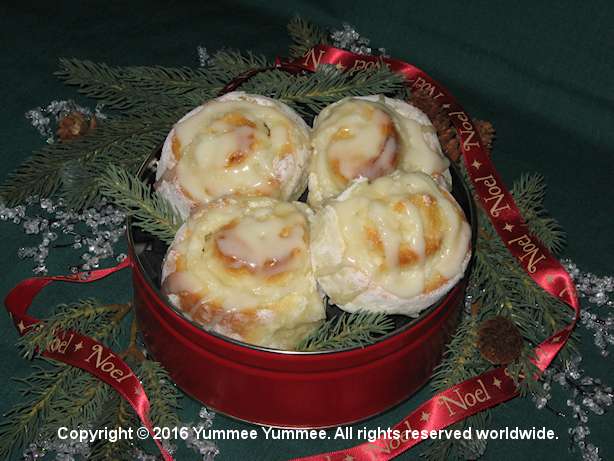 Bake Maple Pecan Twist Coffee Cake and be a Super Hero in your kitchen. Break off a swirl and taste the sweetness of the Yummee Yummee gluten-free universe. Aunt Harriet would approve. The world is waiting for authentic gluten-free Chicago Style Deep Dish Pizza. Be a Wonder Woman in your kitchen and show the world the gluten-free wonders you can do. Look in the pan! It's soft! It's bursting with flavor! It's Orange Cream Cheese Swirls! Sweet Christmas these will give your kitchen super powers. Exercise caution - some Super Heroes have battled over the last one. Don't be a Black Widow.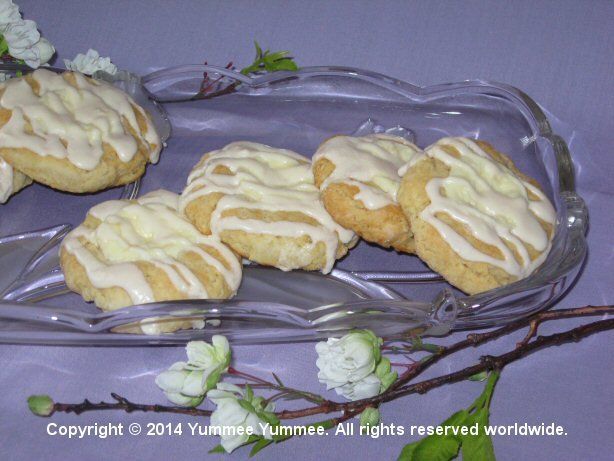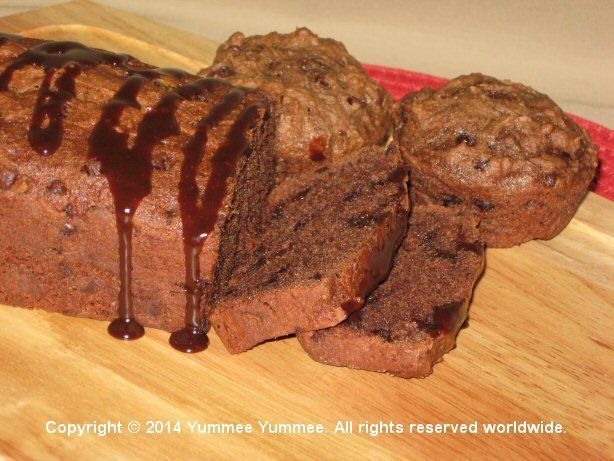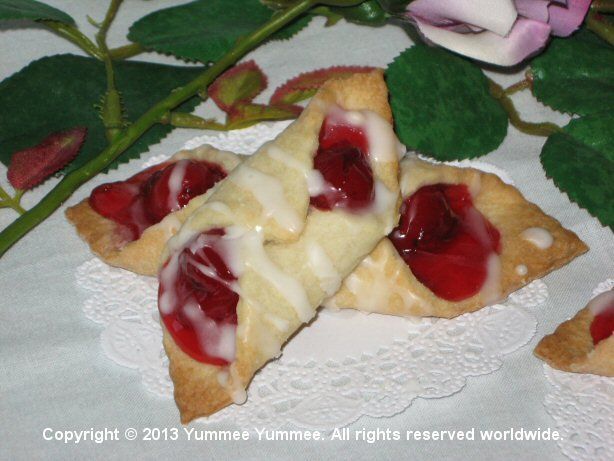 Want to be a Super Hero? Cheese Danish, crackers, biscuits, pizza, cookies, angel food cake and donuts are some of the 42 kitchen wonders you can make with Dreamees. Chocolate Quick Bread gives a powerful punch of super chocolate flavor when you top it with a chocolate drizzle and mini chocolate chips. Kolache Cookies are a never fail flavor treat! Ask the Green Arrow or Felicity Smoak. These cookies rule the gluten-free universe in every soft delicate bite. Don't fail your gluten-free fans!
Chili Bacon Cheddar Cheese Dip
Chili Bacon Cheddar Cheese Dip is a super powered dip served warm with any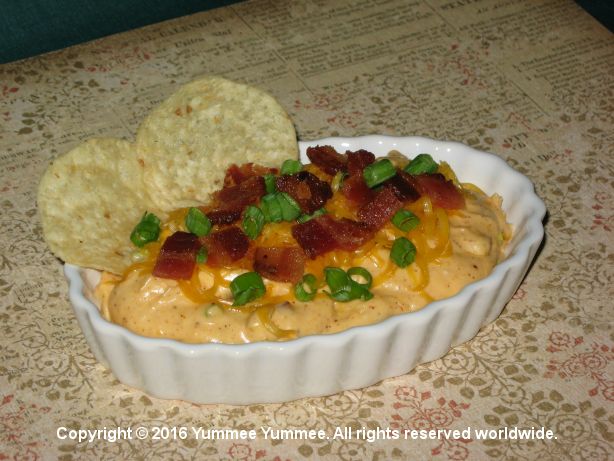 of the Dreamees artisan cracker recipes, or with corn tortilla chips. In brightest day, in blackest night, no gluten-free flavor shall escape our sight. Kaboom! Bacon! Zap! Cheddar Cheese! Kapow! Spices and green onions! Boom! Warm mayonnaise and Cream Cheese! Become the Super Hero of your universe when you prepare this recipe in your microwave in minutes. Holy Quick Cooking, Batman! It's ready to eat in a Flash!
Now the gluten-free world is ready for you, and the wonders you can do. All our hopes are pinned on you and the magic that you do. Doesn't every one want to be a Super Man or Wonder Woman in the kitchen? SHOP & SAVE today on super gluten-free baking mixes.
Check out more of our FREE recipes on the Free & Fun page. Many of the free recipes are perfect for every celebration with family and friends, especially on Comic Book Day when you buy new comics. Munch, munch, and away!!!
Comic Book Day – September 25, 2016
Fan Boys and Girls everywhere grab your powerful crayons and join Dreamee Dog in celebration of Comic Book Day! Sling green arrows, escape in the Bat Mobile, use the golden lasso of truth, be worthy of wielding the hammer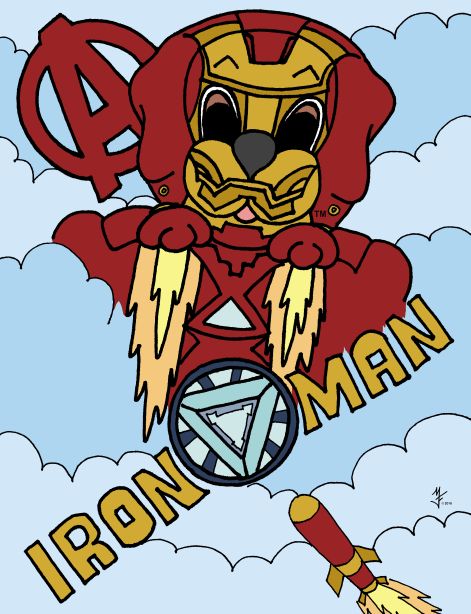 with thunder and lightening, use shrinking technology, or be an elite sleeper agent. Super Heroes expand our imagination and fight evil.
Dreamee Dog colored Iron Man, now you do the rest. "Test complete. Preparing to power down and begin diagnostics . . ." Decorate your room, read the comics, watch the TV shows and movies. Only Christmas and Halloween rank above Comic Book Day!
From our kitchen to yours, you can share the day's events, be thankful, eat good home cooked food, and most important, share laughter in the kitchen and around the dinner table. Use our FREE recipes and Yummee Yummee's premium gluten-free baking mixes to make a spectacular dinner for a gathering of friends and family – gluten-free or not. Share your life; share your food. Yummee Yummee has a recipe for all occasions – holiday celebrations, parties, wedding reception, birthday, family meal, kid friendly snacks and treats, or a quiet romantic dinner. Save time and money with Yummee Yummee's premium baking mixes, excellent recipes, and superior results. Serve only the best family-friendly fare with Yummee Yummee.
Not available in stores - online only! SHOP & SAVE 20% today!

The Dreamee Dog says . . .

A very special thanks to the artists and writers that created Super Heroes! You are the REAL Super Heroes.

"The true sign of intelligence is not knowledge but imagination.", Albert Einstein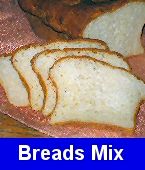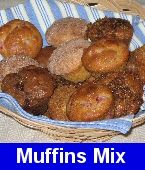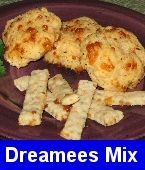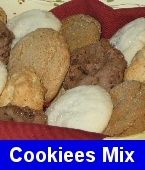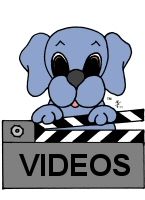 Dreamee Dog
Fan Club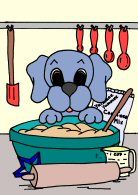 Become a Fan!
The Dreamee Dog wants you to know about new products, recipes, special offers, and fun for gluten-free kids.