Welcome to Yummee Yummee Gluten Free!
Time to Welcome Spring!
Spring has sprung at Yummee Yummee. It's time to explore what ultra premium gluten-free baking mixes can do for you. Muffins & Coffee Cakes mix makes at least a dozen decadently delicious muffins and mouth watering quick breads. The Easter Bunny made a special guest appearance last month. Check out the egg and bunny artistry!
Discover your "ONE MIX . . . Endless Possibilities!" with our premium gluten-free baking mixes. Make, bake, eat, and enjoy gluten-free cinnamon rolls, marvelous muffins, soft, fresh, full size bread loaves, and cookies by the dozens. It's easy to create great tasting, fresh, homemade, baked goods. Share your love; share your food!
Marvelous Muffins
April showers bring May flowers! "All the flowers of all the tomorrows are in the seeds of today."

What are you planting to celebrate Earth Day? Mother's Day is just around the corner. Doesn't your favorite gluten-free Mom deserve amazing Muffins? Of course she does! Order a case of Yummee Yummee Muffins & Coffee Cakes mix today.
Sweet Surprises
Yummee Yummee's premium Cookiees mix has a recipe for everyone to enjoy. Do you want to know our secret to cookie success? 100% Pure Cane sugar. That's right, the good stuff makes all the difference in our decadent cookies mix. You do use real sugar every time you bake, right? Explore what endless recipe possibilities can do for you with a case of Cookiees mix.
Premium Gluten-Free Bread
The best recipes start with the best ingredients. Yummee Yummee's premium Breads mix recipes use a standard bread pan and real ingredients; milk, butter, eggs, and pure granulated sugar or honey. Simple ingredients, simple techniques, superior results! Browse our website, try a recipe or two from the Free & Fun page, order a Sample Pack today, and discover the Endless Possibilities for yourself.
Pork Roast and Root Vegetables
Yummee Yummee stuff! It's Pork Roast. Are you drooling yet? Pork Roast & Root Vegetables is your main course and sides all in one pan. Surround your roast with baby carrots, tender fingerling potatoes, and quartered turnips. Let the roast rest a bit before you slice. You will come back for seconds.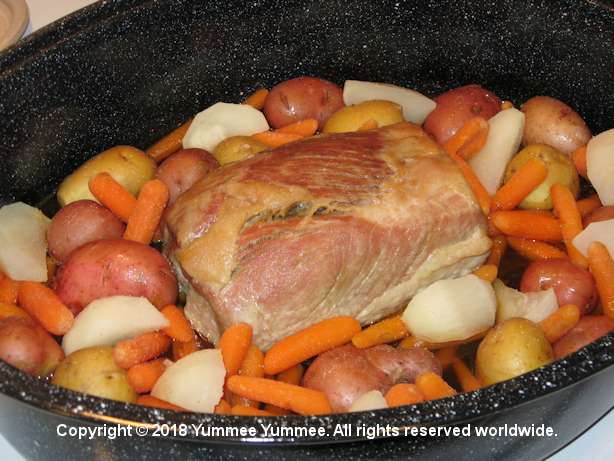 Dreamee Dog Visits Tennessee
Visit Tennessee with Dreamee Dog! She enjoyed a cup of tea at the Teapot Museum in Trenton. Dollywood at Pigeon Forge in the Smoky Mountains was great fun. She loved every moment of that visit. Dreamee Dog then saw the Big Dragon Statue in Caryville. In Gatlinburg, she explored the Salt and Pepper Shaker Museum. Finally, she stopped in Nashville to visit a replica of the Parthenon. It was built in 1897 for the Tennessee Centennial Exposition. Did you know the state airplane of Tennessee is the Memphis Bell, a B-17 Flying Fortress?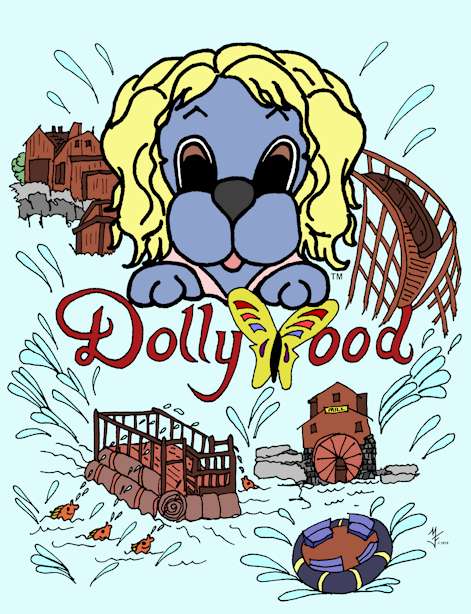 From our kitchen to yours, you can share the day's events, be thankful, eat good home cooked food, and most important, share laughter in the kitchen and around the dinner table. Use our FREE recipes and Yummee Yummee's premium gluten-free baking mixes to make a spectacular dinner for a gathering of friends and family – gluten-free or not. Share your life; share your food. Yummee Yummee has a recipe for all occasions – holiday celebrations, parties, wedding reception, birthday, family meal, kid friendly snacks and treats, or a quiet romantic dinner. Save time and money with Yummee Yummee's premium baking mixes, excellent recipes, and superior results. Serve only the best family-friendly fare with Yummee Yummee.
Not available in stores - online only! SHOP & SAVE 20% on a Sample Pack. It's a great way to taste test each of our premium gluten-free baking mixes. Dreamee Dog and the Yummee Yummee Team want you to Celebrate Earth Day! And remember, "All the flowers of all the tomorrows are in the seeds of today."

Sign Me Up! Tell me about new products, recipes, special offers, and fun for kids.