Celebrate National Flour Month Gluten-Free
Tucson, Ariz. - February 28, 2011 - March is National Flour Month. The best way to celebrate is with gluten-free baking mixes. Yummee Yummee perfectly formulated, simply scrumptious, gluten-free baking mixes rival, and oftentimes surpass, their wheat counterparts. Make pizza with our Breads mix and fool everyone. Yes, everyone! In a blind taste test, our Gourmet Thick Crust Pizza challenged a wheat pie at an Italian restaurant. Both the wheat and the gluten-free pizzas were prepared with identical toppings so the taste test would be unbiased. The chef was delighted, "this gluten-free crust is quicker and easier to prepare than our wheat crust." And, "it [Yummee Yummee's pizza crust] reminds me of the homemade pizza crust my mother made, and she was a restaurant owner." A manager asked, "Is this ours?" No one could tell the difference.
Yummee Yummee's Breads mix does much more. It makes a fast, fresh, homemade, gluten-free loaf. It takes a little more than an hour to have fresh homemade bread cooling in your kitchen. That includes opening the package, mixing the ingredients, a quick 20-minute rise, and a 30-minute bake time. Take a slice of our Simply Scrumptious Sandwich Bread and roll it into a spiral - no breakage and no crumbs. It's a super-soft, wholesome bread with the right taste and texture. Check our bread comparison video to see. Better yet, try it! Why limit yourself with prepackaged bread or pizza crusts? Our Breads mix makes so much more than bread and pizza - dinner rolls, breadsticks, artisan breads, danish and cinnamon rolls. It really is "One Mix … Endless Possibilities!" Every day is National Flour Month at Yummee Yummee - gluten-free, of course.
"Best sugar cookiees EVER ... I want the recipe." Our Easy Cut Sugar Cookiees are easier to cut and handle than wheat flour cookies and taste even better. Hard to believe? It's true! The Yummee Yummee cookiees were even the cookiee of choice when placed side-by-side to beautifully decorated gourmet wheat cookies. Sugar Cookiees and Brown Sugar Puffs disappeared rapidly, one cookiee at a time. Just in case you are curious - it's not that we can't spell cookiee, it's that our cookiees are so dunkable, delectable and delicious one "e" is not enough to describe the taste. Need proof? As a test, we shipped baked cookiees across the country. They were 3 days 'fresh' on arrival. The three-dozen Chocolate Chip Cookiees disappeared in 3 days. Our cookiees were so delightfully delicious, our taster couldn't resist. What can we say? There's no need to eat them quickly or freeze them. Our cookiees keep fresh for at least a week, and they travel well. When we say our products rival, or surpass, other gluten-free or wheat products, we are serious. The proof is in the empty cookie jar. No other gluten-free cookie mix compares, either in taste or versatility.
Yummee Yummee's Italian Biscuits are requested for dinner party menus. Chickees Crackers disappear at summer gatherings. These crackers are fantastic plain, yet can be topped for your favorite appetizer or served with dips. S'mores? Ice cream sandwiches? Pizza? Mom's Apple Pie? All the things you've dreamed about on a gluten-free diet are now back on the menu using our Dreamees Mix. Graham crackers, chocolate graham crackers, thin crust pizza, croutons, pie crusts, savory crackers and artisan biscuits are easy with our proven recipes. Perfectly formulated mixes for confidence and success in your kitchen, every time.
Wait! What's for dessert? Celebrate National Flour Month with simply scrumptious desserts. Yummee Yummee Muffins & Coffee Cakes mix makes undeniably the most fantastic Cherry Cream Cheese Streusel Coffee Cake. Muffins are fast and easy with our mix - spiced apple, strawberry, sugar cookie, or peaches and cream. Even though our muffins are the perfect breakfast food, try this late night snack. Chocolate Chocolate Chip Muffins topped with vanilla ice cream. Don't forget the hot fudge topping. You can start your diet tomorrow. A gluten-free lifestyle is complicated. You deserve a Yummee Yummee treat. Need something more convenient? Try our Overnight Coffee Cake recipe - make the night before and bake in the morning for a delightfully sweet breakfast or brunch treat. How simple is that for you?
Yummee Yummee keeps it simple. You should never feel left out because you eat a gluten-free diet. Celebrate National Flour Month with our accomplishments - one great tasting baking mix at a time. Start with one of our basic mixes, choose a free online recipe, add a few fresh ingredients, bake, eat and enjoy! Our simply scrumptious baking mixes provide limitless variety in the kitchen. Simple to make, wonderful to eat! With Yummee Yummee, it really is "One Mix … Endless Possibilities!" Make your gluten-free life Yummee Yummee good!
Yummee Yummee gluten-free baking mixes start at $3.99 per single mix. Celebrate National Flour Month gluten-free and save 15% when you buy any sample pack or case of mixes. Or, start small. For $9.99, purchase our Customer's Choice 2 Pack - 1 Dreamees mix and a second mix of your choice. It's the Yummee Yummee way to enjoy the next generation of versatile gluten-free products.
Web site: http://www.yummeeyummee.com
Online store: http://www.yummeeyummee.com/store/index.html
Yummee Yummee Videos: http://www.yummeeyummee.com/ddvideos.html
TheDreameeDog Channel: http://www.youtube.com/user/thedreameedog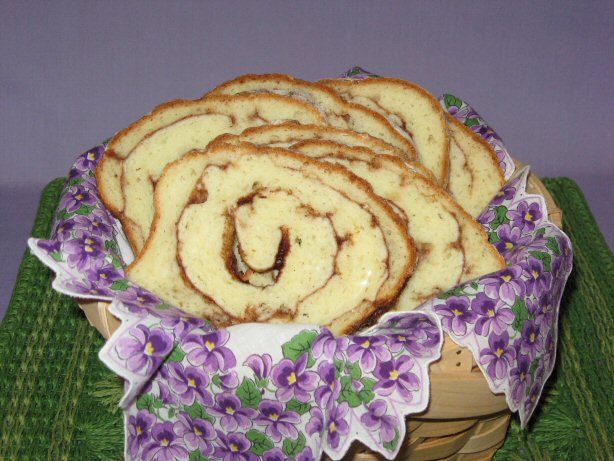 ABOUT: Yummee Yummee produces 4 unique and highly flexible gluten-free baking mixes. They are: Dreamees, Muffins & Coffee Cakes, Breads and Cookiees. Our baking mixes offer remarkable taste, gluten-like texture and incredible value for gluten-free bakers. Unlike most single purpose baking mixes, Yummee Yummee's mixes give the baker complete control of what to bake and enjoy. For example, Breads mix makes scrumptious sandwich bread, dinner rolls, artisan breads or cinnamon rolls, while our Cookiees mix makes easy cut sugar, double chocolate delights or chocolate chip cookies. The baker varies the fresh ingredients for each recipe with the mix. It's about simplicity. Prepare our Muffins & Coffee Cakes mix the day before and bake the next morning for warm oven-fresh overnight coffeecake. Enjoy your fresh gluten-free baked goods today, tomorrow or several days later. Yummee Yummee offers proven recipes for each baking mix. Mixes are available exclusively at yummeeyummee.com.
# # #
For more information concerning this press release click here for contact information.:


Listen to the Dreamee Dog ...