Gluten-Free Recipe for National Noodle Month
Tucson, Ariz. - March 3, 2011 - March weather is fickle. It's either ferocious as a lion or mild as a lamb. Either way, it's the perfect time of year to celebrate National Noodle Month with a recipe for Grandma's Noodles and Dumplin's. Yummee Yummee's gluten-free recipe lets you make oodles of great tasting homemade egg noodles in any shape you like. Cut dough into short or long ribbons, thick or thin, twisted spirals or even small cookie cutter shaped noodles to delight your children. Yummee Yummee's Dreamees mix makes the best southern style dumplin's to complement all homemade soups or stews. Our recipe takes only a few minutes. Let the noodles air dry for an hour or more and drop into your favorite savory homemade soup 10 to 15 minutes prior to serving. Let your children help with this meal. It's easy and fun!
Grandma's Noodles and Dumplin's
1 package Yummee Yummee Dreamees mix
2 large eggs
1 to 2 teaspoons water
Place Yummee Yummee Dreamees mix in a large bowl. Mix well. Form a well in center of Dreamees mix, pushing excess mix toward outer edge of bowl. Drop eggs into center of well. Stir eggs, gradually blending in Dreamees mix. Gradually add water, if necessary, to achieve desired consistency. Dough should easily form into a ball. Form dough into a ball. Roll dough on a well-floured surface to 1/8 to 1/4 inch thickness. Use gluten-free flours. Cut into desired shapes, approximately 1 to 1 1/2 inch squares. Allow dumplin's to air dry for 1 to 2 hours. Drop dumplin's one at a time into a stockpot of boiling water, broth, gravy, stew or soup. Cook dumplin's until tender, approximately 10 to 15 minutes, occasionally stir throughout cooking time. They hold up well when reheating soups on a damp fall day or cold winter's eve.
Get creative and make tender stuffed ravioli or even tortellini with Yummee Yummee's gluten-free Dreamees mix. The possibilities are endless. Share family favorite recipes again around the dinner table, only this time make them gluten-free. Make sure you have at least 2 mixes in your kitchen because Dreamees mix is so versatile it can be used to make crackers for your soup or fresh from the oven homemade biscuits. Yummee Yummee makes cooking simple and convenient with our One Mix…Endless Possibilities collection of baking mixes. Our gluten-free recipes will make new family favorites for you to share. Yummee Yummee mixes are perfectly formulated. You deserve simply scrumptious gluten-free food. Make family memories that last a lifetime, just like Grandma. Soup anyone?
Yummee Yummee gluten-free baking mixes start at $3.99 per single mix. Save 10% when you buy a sample pack of mixes. For $9.99, purchase our Customer's Choice 2 Pack - 1 Dreamees mix and a second mix of your choice. It's the Yummee Yummee way to enjoy the next generation of versatile gluten-free products.
Web site: http://www.yummeeyummee.com
Online store: http://www.yummeeyummee.com/store/index.html
Yummee Yummee Videos: http://www.yummeeyummee.com/ddvideos.html
TheDreameeDog Channel: http://www.youtube.com/user/thedreameedog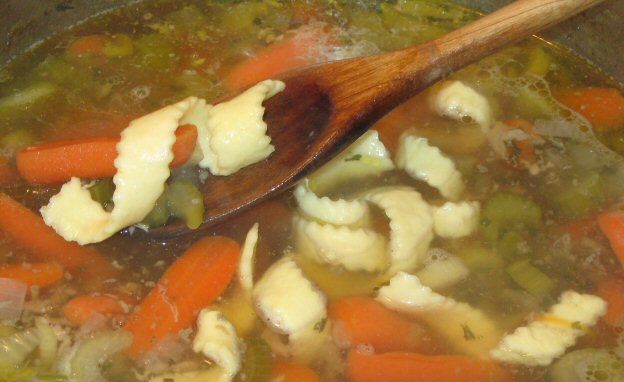 ABOUT: Yummee Yummee produces 4 unique and highly flexible gluten-free baking mixes. They are: Dreamees, Muffins & Coffee Cakes, Breads and Cookiees. Our baking mixes offer remarkable taste, gluten-like texture and incredible value for gluten-free bakers. Unlike most single purpose baking mixes, Yummee Yummee's mixes give the baker complete control of what to bake and enjoy. For example, Breads mix makes scrumptious sandwich bread, dinner rolls, artisan breads or cinnamon rolls, while our Cookiees mix makes easy cut sugar, double chocolate delights or chocolate chip cookies. The baker varies the fresh ingredients for each recipe with the mix. It's about simplicity. Prepare our Muffins & Coffee Cakes mix the day before and bake the next morning for warm oven-fresh overnight coffeecake. Enjoy your fresh gluten-free baked goods today, tomorrow or several days later. Yummee Yummee offers proven recipes for each baking mix. Mixes are available exclusively at yummeeyummee.com.
# # #
For more information concerning this press release click here for contact information.:


Listen to the Dreamee Dog ...