March Madness Gluten-Free
Tucson, Ariz. - March 11, 2011 - The outcome of March Madness basketball is a complete unknown, but you'll score big with your gluten-free fans and Yummee Yummee's new gluten-free options - Nacho Cheese Crackers and Chicken Pot Pie Biscuits. Tender, savory, seasoned Chicken Pot Pie Biscuits make perfect man sandwiches. Slice in half and top with your choice of luncheon meats, cheeses and favorite condiments. It's the perfect complement to any snack tray. For a taste of the Southwest, serve our Nacho Cheese Crackers. Top with salsa, refried beans, cheese and a jalapeno pepper slice. It's a slam-dunk. Your game time snacks will be a three-point swish with your gluten-free fans. Even if your team loses early in the tournament, you need Yummee Yummee gluten-free baking mixes for the Final Four.
Enjoy March Madness with gluten-free snacks that are easy and quick to prepare. If your basketball fanatics have a sweet tooth, keep it simple. Serve our Overnight Coffee Cake. Prep, refrigerate overnight, and bake before game time. Don't forget your cookie fans! Try our Double Chocolate Delights or America's favorite - Chocolate Chip Cookiees. Our cookiees have an extra 'e' because they are as good as an open goal lay-up. Yummee Yummee cookiees stay fresh for at least a week, but they rarely survive that long. Watch for the fast break steal - cookiee sneaks are everywhere. Gluten-free chefs can enjoy the games with our baking mixes, simple techniques and proven recipes. It's a bracket winning combination.
Save gas and time. Don't be whistled for traveling! Visit our online store and purchase a Sample Pack - 3 Dreamees mixes, 1 Cookiees mix and 1 Muffins & Coffee Cakes mix. Our Yummee Yummee mixes are delivered to your door, and the recipes are free to download. Buy a Sample Pack before the sweet sixteen teams are decided and the recipes for Chicken Pot Pie Biscuits and Nacho Cheese Crackers are free. Impress your gluten-free fans with Dreamees crackers, biscuits and more. Get ready for the sweet sixteen round with Cookiees mix or Muffins & Coffee Cakes mix. Select your favorite sweet treat from our free online recipes. Your guests might not remember who won or lost the game, but they will remember your slam-dunk gluten-free snacks. It's March Madness! Don't risk a technical foul serving any other gluten-free product. Be ready for first game tip-off - order today!
Yummee Yummee gluten-free baking mixes start at $3.99 per single mix. Celebrate March Madness in style with gluten-free man snacks and treats. Don't foul out! Save 15% when you buy any sample pack or case of mixes. Score a two point jump shot. For $9.99, purchase our Customer's Choice 2 Pack - 1 Dreamees mix and a second mix of your choice. It's the Yummee Yummee way to enjoy the next generation of versatile gluten-free products on your way to the Final Four.
Web site: http://www.yummeeyummee.com
Online store: http://www.yummeeyummee.com/store/index.html
Yummee Yummee Videos: http://www.yummeeyummee.com/ddvideos.html
TheDreameeDog Channel: http://www.youtube.com/user/thedreameedog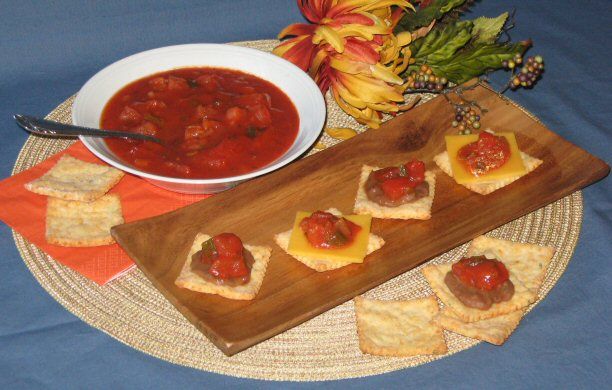 Nacho Cheese Crackers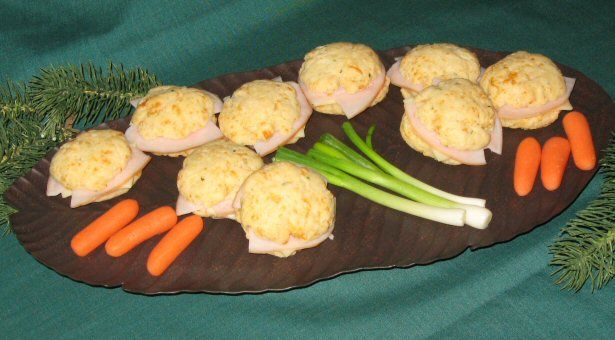 Chicken Pot Pie Biscuits
ABOUT: Yummee Yummee produces 4 unique and highly flexible gluten-free baking mixes. They are: Dreamees, Muffins & Coffee Cakes, Breads and Cookiees. Our baking mixes offer remarkable taste, gluten-like texture and incredible value for gluten-free bakers. Unlike most single purpose baking mixes, Yummee Yummee's mixes give the baker complete control of what to bake and enjoy. For example, Breads mix makes scrumptious sandwich bread, dinner rolls, artisan breads or cinnamon rolls, while our Cookiees mix makes easy cut sugar, double chocolate delights or chocolate chip cookies. The baker varies the fresh ingredients for each recipe with the mix. It's about simplicity. Prepare our Muffins & Coffee Cakes mix the day before and bake the next morning for warm oven-fresh overnight coffeecake. Enjoy your fresh gluten-free baked goods today, tomorrow or several days later. Yummee Yummee offers proven recipes for each baking mix. Mixes are available exclusively at yummeeyummee.com.
# # #
For more information concerning this press release click here for contact information.:


Listen to the Dreamee Dog ...