Santa's B-Team Reindeer in a Gluten-Free Coloring Book
Tucson, Ariz. - December 6, 2011 – Dreamee Dog presents a festive gluten-free Christmas story, including a coloring book for her young fans. Everyone knows the names of Santa's A-team reindeer. They help Santa bring presents to good girls and boys every year. This holiday tale introduces Santa's B-team reindeer - Glitter, Sparkle, Minty, Berry, Twinkle, Jingle, Shimmer, Satin and Sprinkle. The story begins "The North Pole is a busy place, so much to do in such a small space. Santa was busy, and the elves were in a tizzy. Everyone has a special job to do."
The B-team's enthusiasm and lack of experience create interesting situations at the North Pole. Santa tasks his highly confident second string with decorating the Christmas tree and making gluten-free cookies for him. The tree looks good, but the cookies are a disaster. Sprinkle, the reindeer chef from Le Cordon Rouge culinary school, states, "The cookies I bake, become crumbly and break … Santa I'm at my wits end." Santa knows exactly what to do, and says, "Have no fear, here's a secret I learned last year." While Santa and Sprinkle are talking – "In sneaks a quiet little elf, who puts a present on the pantry shelf." Sprinkle learns Santa's secret and makes gluten-free cookies with ease. To read the complete story and learn Santa's gluten-free secret, visit the Yummee Yummee website to download your copy.
It's Dreamee Dog's mission to bring fun and joy to gluten-free children. Print your coloring book, grab your crayons or markers, read her special Christmas story and make some gluten-free cookies using Yummee Yummee's free recipes and one-of-a-kind gluten-free baking mixes. Our gluten-free cookies are the best. Make, bake, decorate and enjoy your home-baked cookies. Your kitchen is calling. Have your young chef help. It's the fun and joy of childhood. Dreamee Dog's baking mixes and coloring book are for everyone – gluten-free or not. The Dreamee Dog and Yummee Yummee wish everyone a joyous holiday season and a happy and prosperous New Year. Merry Yummeeness.
Santa's B-Team Reindeer in a Gluten-Free Coloring Book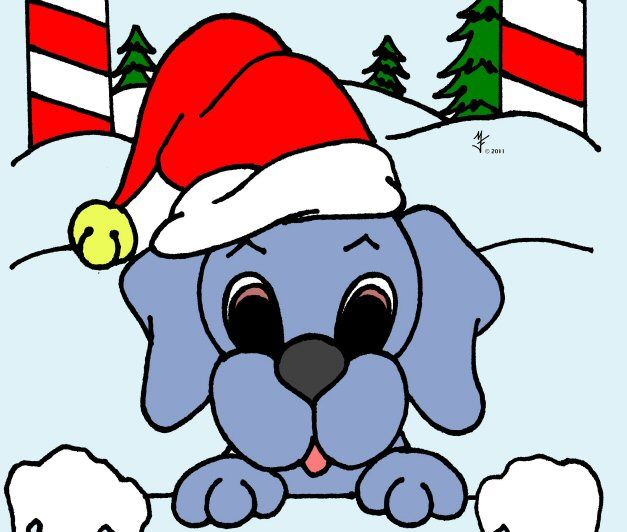 Web site: http://www.yummeeyummee.com
Online store: http://www.yummeeyummee.com/store/index.html
Subscribe to TheDreameeDog Channel: http://www.youtube.com/user/thedreameedog
Like Yummee Yummee on Facebook
Follow The Dreamee Dog on Twitter
ABOUT: Yummee Yummee produces 4 unique and highly versatile gluten-free baking mixes - Dreamees, Muffins & Coffee Cakes, Breads, and Cookiees. Make artisan crackers and biscuits; fruit filled muffins, coffeecakes, and quick breads; soft sandwich and artisan breads, pizza, and cinnamon rolls; chip-filled cookies, easy-to-make bars, and sugary delights. Our baking mixes offer remarkable taste, gluten-like texture, and incredible value for gluten-free bakers. Unlike most single purpose baking mixes, Yummee Yummee gives the baker complete control. You decide what to bake and enjoy. Mixes are available exclusively at yummeeyummee.com. The Dreamee Dog is the official spokes pup for Yummee Yummee.
# # #
For more information concerning this press release click here for contact information.:


Listen to the Dreamee Dog ...