Gluten-Free Baking Hints
Discover your "ONE MIX . . . Endless Possibilities!" with our premium gluten-free baking mixes.

Recipe Notes
All ingredients are measured with level measurements, unless otherwise noted in our recipes. Use measuring cups and spoons, and a metal spatula or knife to level ingredients.
If an electric mixer is required, it will be noted in the recipe. Otherwise, all recipes can be prepared by hand with a spoon or whisk and a mixing bowl.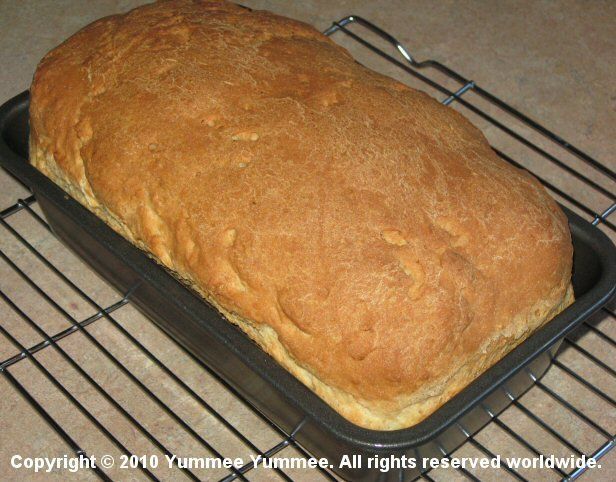 Baking times may vary slightly based on your oven, baking dish, altitude, and humidity.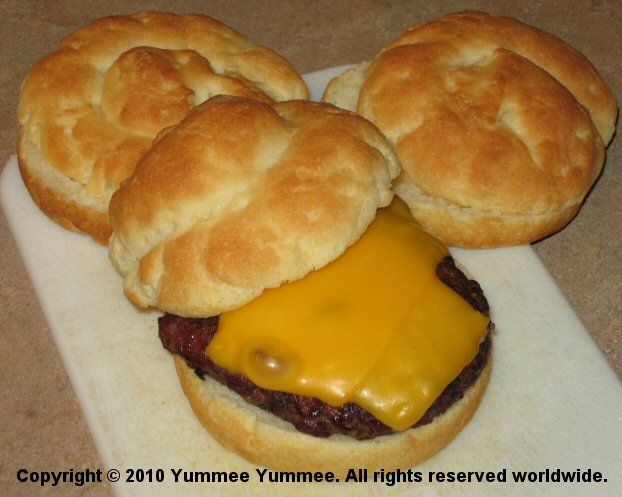 If the baking time listed in the recipe is short, do not leave your oven unattended.
Yummee Yummee's premium Breads mix makes the best gluten-free bread. Our loaves freeze well. To freeze bread, cool and slice the loaves. Place two slices in a small resealable sandwich bag. Place small sandwich bag(s) into a large resealable freezer bag. Lay freezer bag flat in the freezer. To thaw frozen bread, allow bread to come to room temperature on the countertop. For a warm, soft, flexible, fresh from the oven texture, microwave completely thawed bread for a few seconds. When properly stored, our frozen bread is as fresh as the day it was made.
Yummee Yummee's breads can be toasted. For best results when toasting our bread, you may need to use a slightly higher toaster setting.
For a softer, less crispy Dreamees cracker, remove crackers immediately from the oven after the initial baking time.
Cookiees or Dreamees baking mix dough can be rerolled. Reform scraps of dough into a ball, chill if necessary, roll dough out on a floured surface, and make even more Yummee Yummee goodness.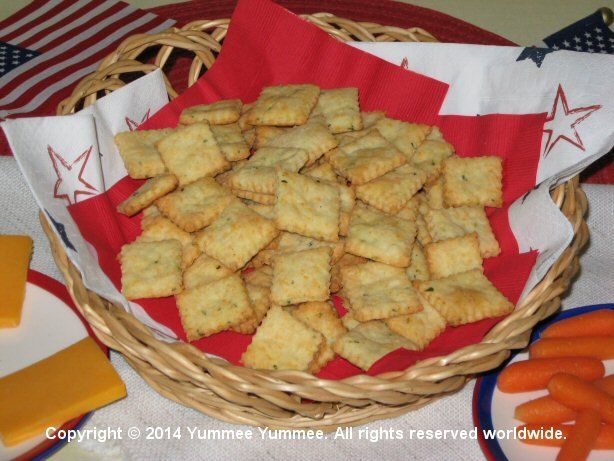 Our recipes and baking mixes are developed using skim milk,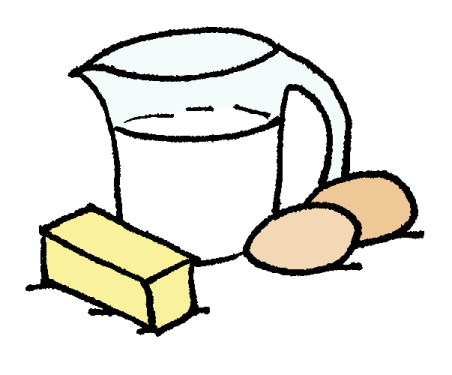 large eggs, cane sugar, salted butter, canola oil, full fat sour cream, regular cream cheese, creamy peanut butter, fresh and canned fruits, fresh vegetables, and dried spices and herbs. When unsalted butter is required, it will be listed in the ingredient list for the recipe. Fresh herbs and spices are more flavorful than dried. For dairy-free and egg-free substitutions, please check the individual recipe pages for each baking mix to see if a recipe is suitable for your lifestyle. Allergy friendly substitutions are available for Muffins & Coffee Cakes and Dreamees.
For customers, who cannot tolerate milk products or may prefer a non-dairy alternative, we recommend substituting 1 cup sour cream with 1/2 cup sour rice milk. Make 1/2 cup sour rice milk in a 1/2 cup measure. Add 1/2 tablespoon lemon juice to the empty 1/2 cup measure and fill with rice milk for a total of 1/2 cup liquid. Let lemon juice and rice milk stand for 5 to 10 minutes, or until slightly curdled. We do not test with soy or almond milk due to common allergies. We do not recommend using coconut milk yogurt as a substitute for sour cream.
Do NOT substitute vegetable shortening for butter or margarine, unless the recipe specifically states to use shortening in the ingredient list. We have NOT tested with coconut oil or coconut milk in any of our recipes.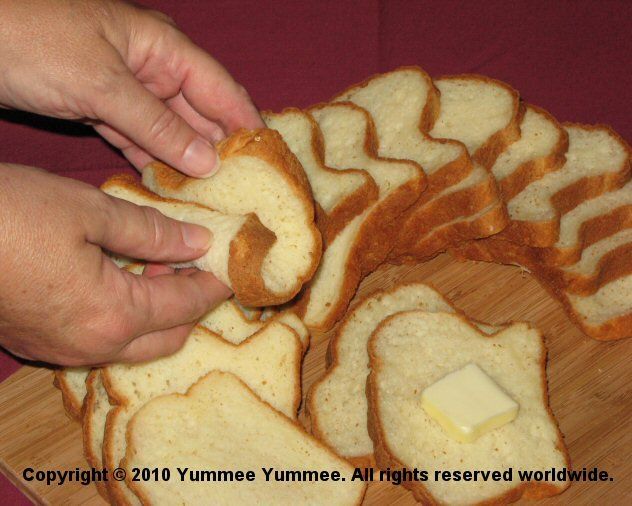 Do NOT substitute vegetable (soybean) oil for canola or olive oils in recipes. Vegetable oil produces a substandard baked good.
Yummee Yummee recommends using pure cane sugar in all of our recipes. This is essential when making Sugardoodles. Store brands of sugar are usually made with beet sugar, not cane sugar. Here's why.
When a recipe calls for equal amounts of oil and honey, measure the oil first. Empty oil as directed; measure the honey using the same measuring cup. Any remaining oil makes the honey easy to empty from the measuring cup.
Packed brown sugar means to firmly pack the brown sugar into the measuring utensil.
Baking Hints
Yummee Yummee believes that gluten-free baking should be simple. We recommend making a rolling mix. A rolling mix is a blend of gluten free flours. For best results, make a blend with more starch than flour. We prefer a blend of Tapioca and White Rice flours. Mix and store in an airtight container in your pantry. Use this mix to flour silicone rolling pins, baking mats, cake pans, and cookie or rotary pasta cutters.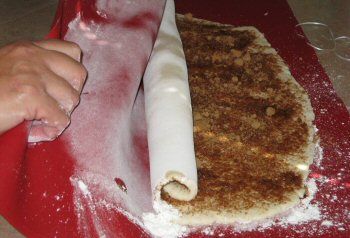 To avoid white flour on the sides of chocolate cakes and cookies, add a small amount of cocoa powder to the rolling mix and use as directed in the recipe.
Yummee Yummee's Quick Rise Method for premium gluten-free bread - place a pan of boiling water on the lower rack of a cool, unheated oven. Spoon bread dough into a greased loaf pan. Use a spatula to press dough into the pan. Smooth the top of the loaf gently with the spatula. A silicone spatula works best. Cover the loaf with a greased sheet of plastic wrap to retain moisture. Do NOT use a cloth towel. Follow recipe directions for covering yeast dough. Place full bread pan(s) on the rack above the water. Close oven and allow bread to rise for 15 to 30 minutes, check every 10 minutes. In some climates, you may need to add more boiling water to the pan of water during the rise time. This keeps the oven warm and moist.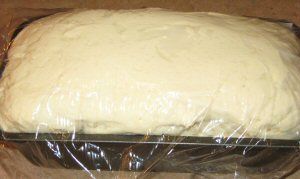 Allow dough to rise to the top of the pan, or slightly above the rim. After the rise is complete, remove the bread and the pan of water from the oven. Preheat oven to recommended temperature; remove plastic wrap and discard; bake bread as directed in recipe. This technique works for all Yummee Yummee yeast dough recipes.
Pizza dough may be rolled directly on a greased pizza pan or rectangular baking sheet. This eliminates the need to transfer rolled dough.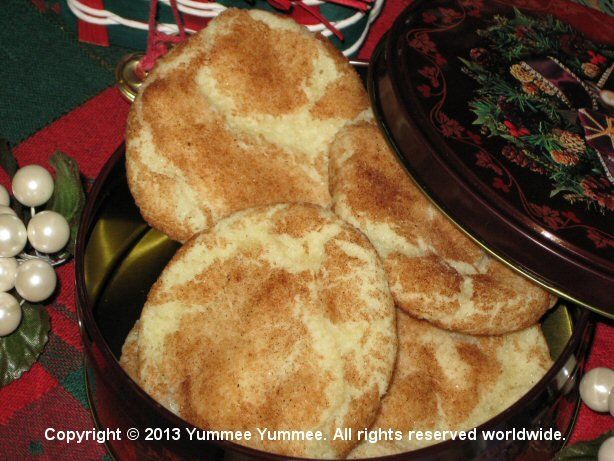 Place floured dough ball on the greased pan; roll to desired size with a small floured silicone rolling pin or pastry roller; form a ridge on edge of pizza crust. If you would like to see how we do this, watch our Gourmet Thick Crust Pizza

video.
Our Everyday Cookie recipes make delicious drop cookies. It is simple to use a cookie scoop, available at kitchen supply stores. However, two teaspoons work equally well. To drop cookies by teaspoons, scoop dough out of the mixing bowl with one teaspoon. Use the back of the other spoon to push the dough off the first spoon and onto the baking sheet.
Use cookie cutters with our Dreamees crackers. Make poker shapes for game night, Graham Cracker animals, or some spooky crackers for your Halloween party. Have some fun in your gluten-free kitchen.
Kitchen Utensils
Silicone and quality non-stick baking pans make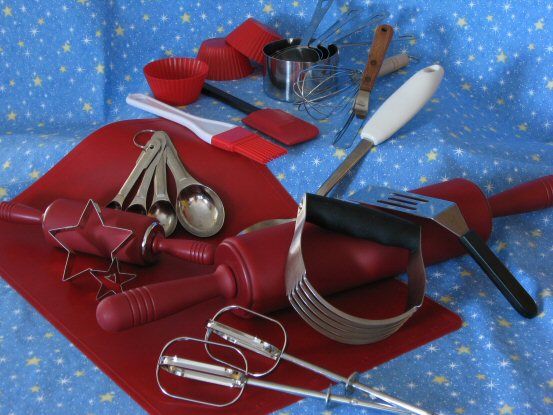 gluten-free preparation and baking easy, simple, and quick. Quality non-stick pans are essential for Yummee Yummee's simple bread baking techniques. Use a lightly greased non-stick metal loaf pan when baking bread.
Yummee Yummee recommends using silicone - baking mats, rolling pins, spatulas, pastry brushes, and cupcake liners. Gluten-free batter doesn't stick to silicone like it does to other materials - wood, marble, or countertops. Rolling pins and baking mats need a light dusting of rolling mix when rolling out dough. A silicone pastry brush glides easily over dough when applying liquids - butter, oil, or water. To prepare cupcake liners, use a light coating of canola oil. Apply oil to cups with a paper towel.
Microwave Baking & Cooking Hints
All recipes were prepared with a 700-watt microwave oven with a turntable. Your cooking times may vary due to differences in power settings, wattage, altitude, and humidity. As a general reminder, no metal utensils or baking dishes should be used in a microwave oven.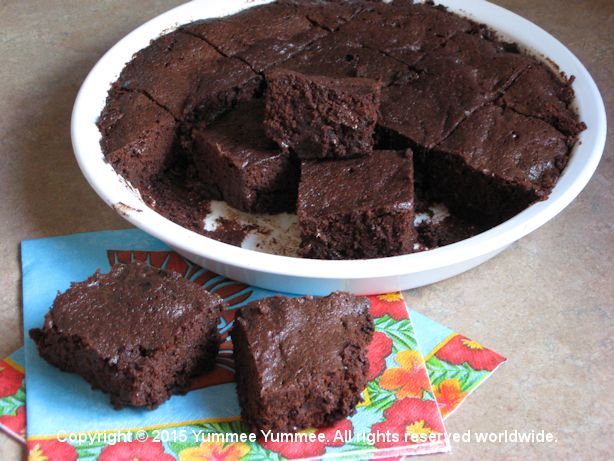 "Checking" an item in your microwave, means to open the door of the microwave and check the food. Doing so allows steam to escape during the cooking process. Always read the recipe and Cook's Note at the end of each recipe before cooking or baking. When cooking or baking in the microwave, baking dishes and microwave safe plates can be hot. Use hot pads when handling hot dishes after cooking in the microwave.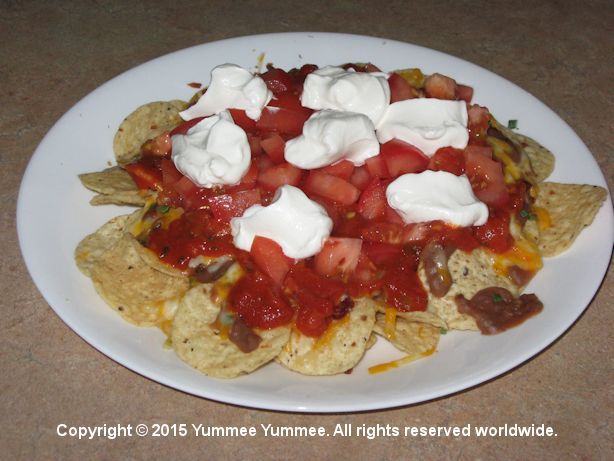 Always allow your baked goods to sit the recommended amount of time on a wire cooling rack.
Melamine is NOT microwave safe. It will bubble on the surface from contact with hot food in the microwave. Some plastic containers are not microwave safe. Always check your container to make sure it is suitable for the microwave. Glass or Corningware pie plates work well for the microwave bar recipes. For additional information on using your microwave, please refer to our FAQ on that topic.
When making Microwave Brownies, the butter needs to be placed under the chocolate chips. This prevents the butter from splattering as it melts.
Sugars are always added to liquid fats,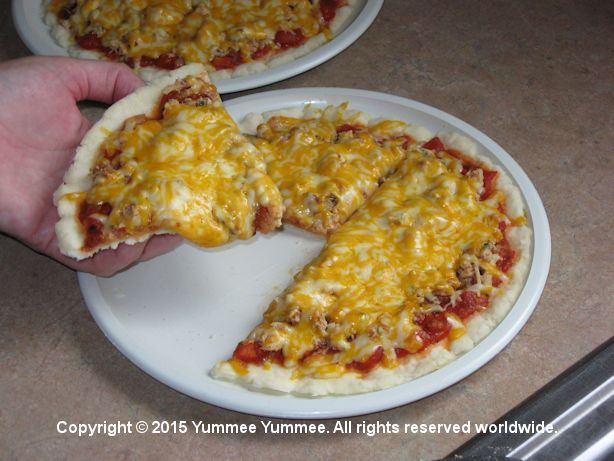 or to the chocolate mixture in the case of Microwave Brownies.
Canned chicken is cooked and ready-to-eat. Chicken is also sold in a 7-ounce stand-up pouch without water. Once drained, the canned chicken weighs approximately 8 ounces. You may substitute the stand-up pouch when the recipe calls for the chicken to be drained and broth is discarded.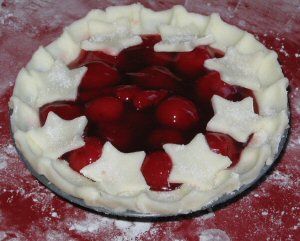 Do NOT use raw uncooked chicken or meats in our microwave recipes.
Refried beans come in two forms: dehydrated or canned. Both forms have microwave directions on the labels. Always follow the manufacturer's recommended cooking for microwave. Salsas may be served warm or cold. However, it should be heated before topping the Pizza Olé.
Yummee Yummee mixes do not contain any preservatives. You can freeze or refrigerate leftovers. Thaw Thin Crust Pizza in the refrigerator approximately 8 hours before dinner and reheat in the microwave. For other baked goods, store what you are going to eat within 3 to 4 days at room temperature. Refrigerate or freeze extra bars. For bars stored in the refrigerator, sprinkle a few drops of water on the bar and heat in the microwave for 10 to 15 seconds and enjoy warm. For frozen confections, thaw the bars at room temperature or in the refrigerator until no longer frozen and reheat in the microwave. All bars should be stored in a sealed container between sheets of wax paper.
Creative Baking
Yummee Yummee's premium gluten-free baking mixes provide you with Endless Possibilities.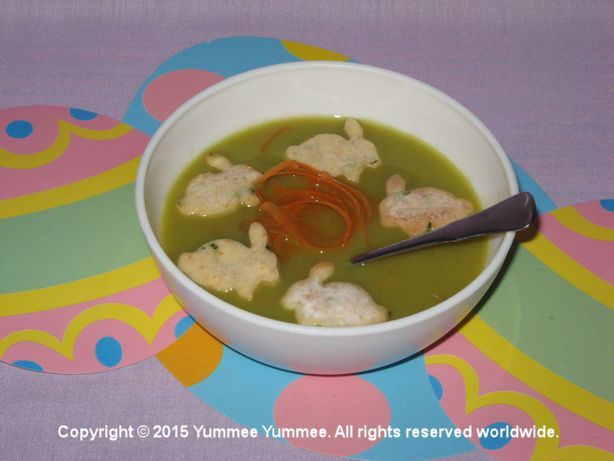 A recipe may recommend preparing an item in a specific shape, but don't be afraid of your own creativity.
You can make any of our Dreamees biscuits into breadsticks, or breadsticks into biscuits. Cookie cutters make creative shapes for artisan crackers with Dreamees mix. Graham Crackers can be made into circles for Ice Cream Sandwiches, squares for S'mores, and animal shapes for school lunches.
Make Muffins into Quick Breads, and Quick Breads into Muffins by adjusting the baking time.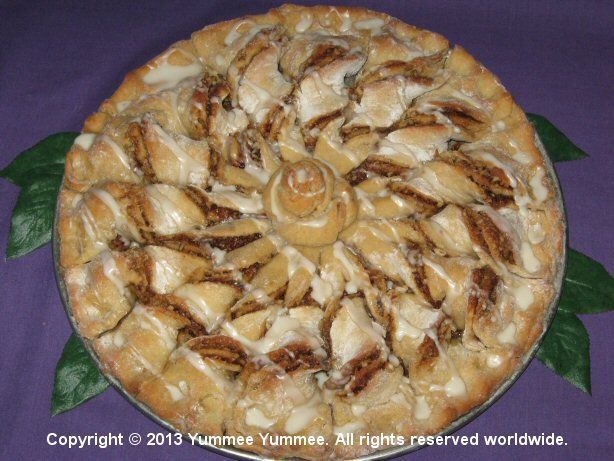 Use any of our Savory Breads recipes to make a traditional bread loaf, hamburger or hot dog buns, or dinner rolls. Your cake can magically become spectacular cupcakes. Fudgee Chocolate Velvet Cake makes deliciously yummy cupcakes for endless decorating possibilities.
Yummee Yummee provides the mix and the recipe, but you bring the fun and creativity. Our mixes are intentionally formulated for multiple recipes. The Yummee Yummee team is constantly developing new, creative, and delicious recipes.
Gluten-Free Foods & Ingredients
When you follow a gluten-free diet, it's vital to read labels - every label. Manufacturers and producers are constantly changing formulations for their products. It's unfortunate, but it is the reality of being "gluten-free!" On this page, you will find products, foods, and ingredients that the Yummee Yummee Team enjoys. Click on the flour bag image for the gluten-free food links.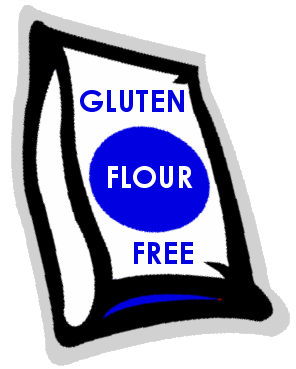 Organizations & Medical Sites
There are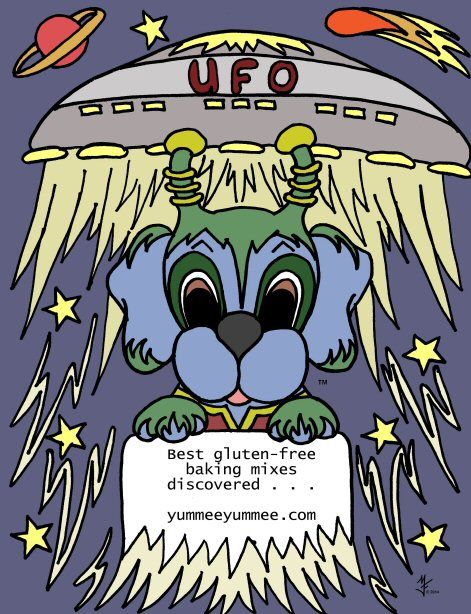 many organizations dedicated to a gluten-free lifestyle and diet. This series of links includes national support groups and medical information. As always, consult your healthcare professional for medical advice. Living gluten-free does NOT make you an alien. Get answers and find help; click on the image to the left for the information and links you seek.
Sign Me Up!
Tell me about
new products, recipes, special offers, and fun for kids
.