Gifts of Yummee Yummee Food
Discover your "ONE MIX . . . Endless Possibilities!" with our premium gluten-free baking mixes. Make, bake, and give gifts of gluten-free goodness to friends and family.
Classic Christmas Gifts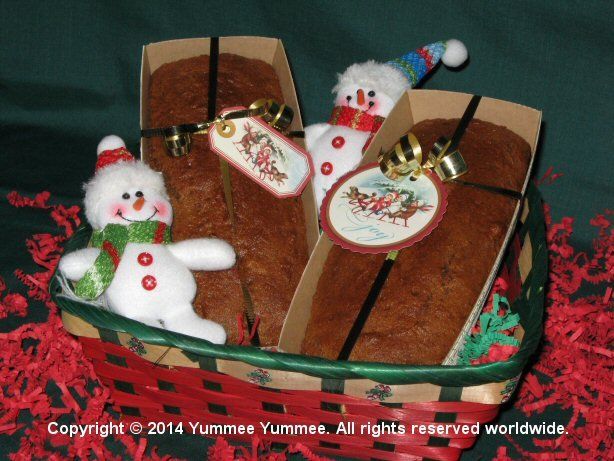 Gingerbread Loaves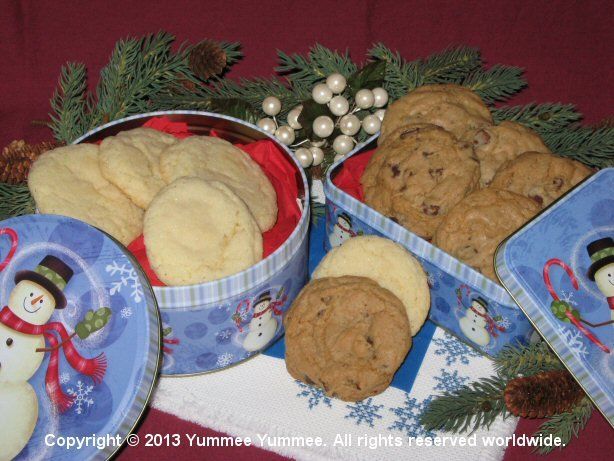 Sugardoodles & Chocolate Chip
Yummee Yummee's premium baking mixes make large quantities. There's always enough to share, or enjoy yourself.

Make Gingerbread, or any quick bread or muffin recipe, to make gifts of superior taste. Use oven safe paper bakeware and curly ribbons for a sweet gift. Don't make just one flavor of cookie for your gift giving. Sugardoodles and Chocolate Chip Cookies are Yummee Yummee's family favorites. Just add a festive tin for your cookie surprise.
Give the Gift of Chocolate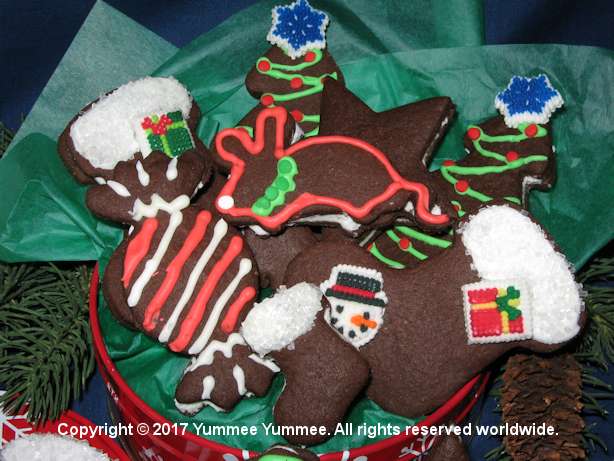 Chocolate Cut Out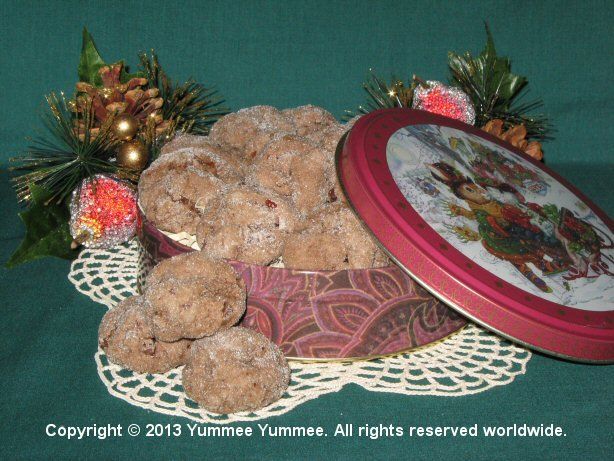 Hot Chocolate Fudge
What's better than Chocolate? More chocolate, lots of chocolate, and chocolate cookies. Make decorated sandwich cookies with Chocolate Cut Out Cookies and our recipe for creamy Sandwich Cookie Filling, or keep it simple with Hot Chocolate Fudge Cookies. Both of these rich, chocolaty cookies make delightful gifts in festive Christmas tins.
Edible Ornaments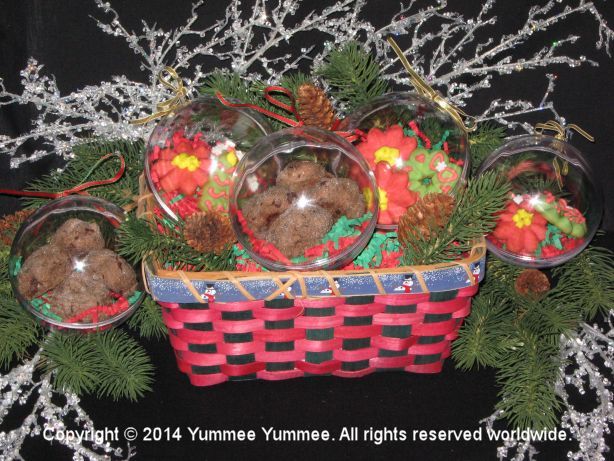 Spritz & Hot Chocolate Fudge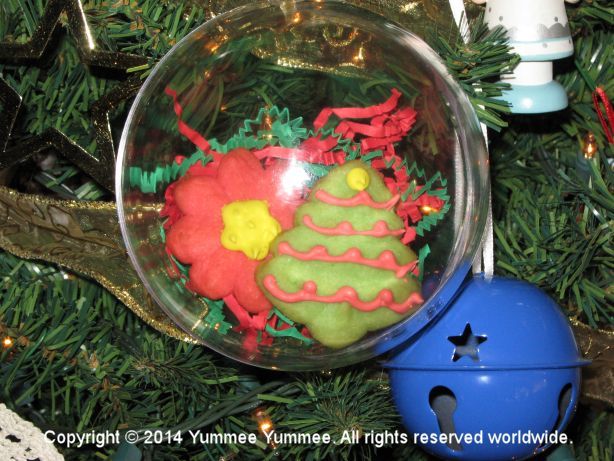 Spectacular Spritz
Springerle were traditionally made as Christmas ornaments. Decorate your tree, or your co-worker's desk, with an edible ornament. Simple Spritz and Hot Chocolate Fudge Cookies fit perfectly into two part plastic ornaments.

Tie with a ribbon and add a gift card to wish everyone you know a Merry Christmas. Place several ornaments in a basket to use as party favors for your Christmas get together.
No Peeking!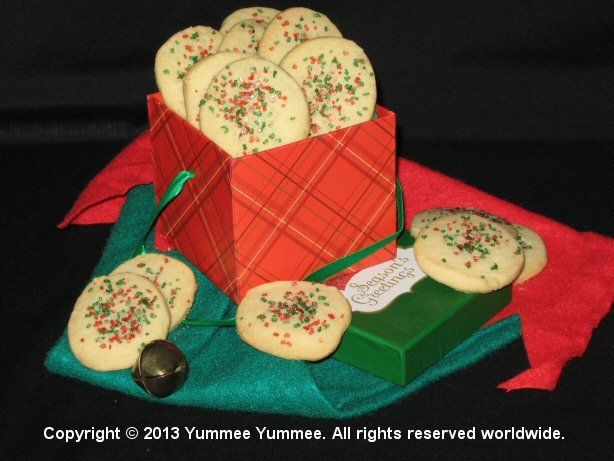 Slice & Bake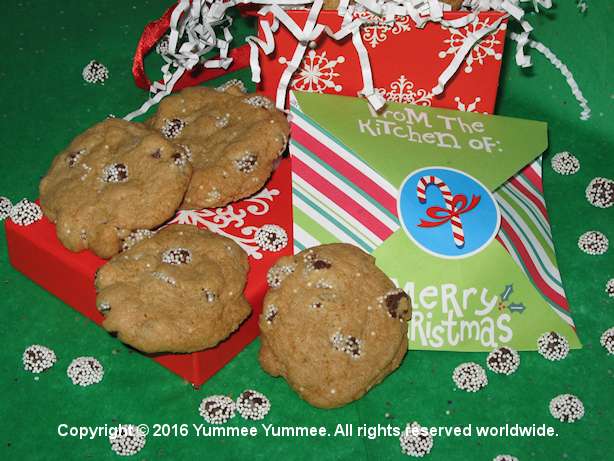 Chocolate Chip
You can be a baking elf for your Secret Santa! Make Slice and Bake cookies or Chocolate Chip cookies with a sweet candy surprise. Fill a decorative box with your homemade treats. All you need to do is deliver. It's a great idea for your gluten-free co-worker or neighbor. Do share the recipe and your Yummmee Yummee secret.
Dreamee Dog's Special Delivery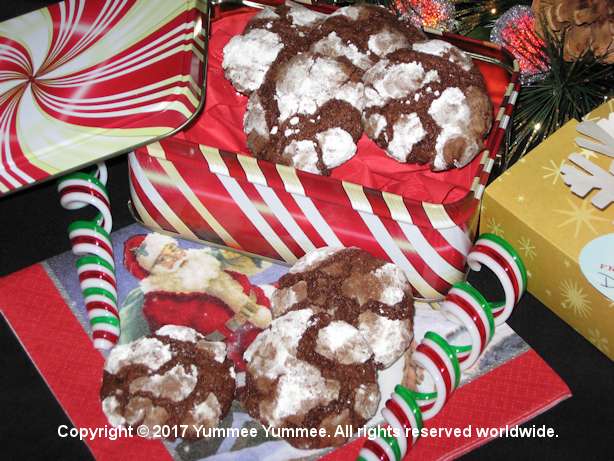 Chocolate Crackles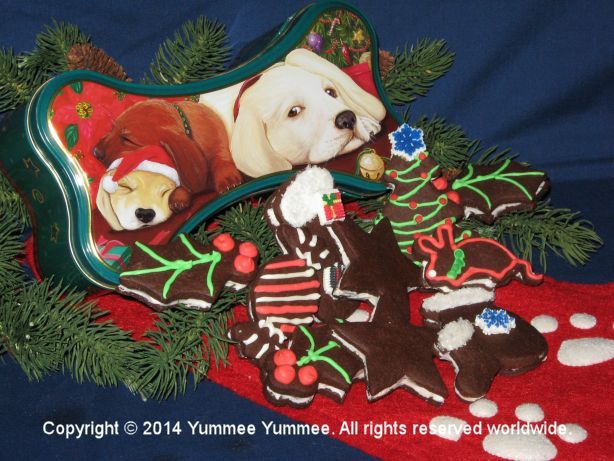 Chocolate Cut Out Sandwich Cookies

Dreamee Dog has always been the neighborhood greeter. She loves her neighbors, so she always gives special cookie treats to her human friends at Christmas. Santa knows she's a very good dog. She leaves him her Chocolate Crackle Cookies. For your favorite dog mom, use a dog bone shaped tin to deliver Chocolate Cut Out Sandwich Cookies.
Coordinating Colors for Spectacular Gifts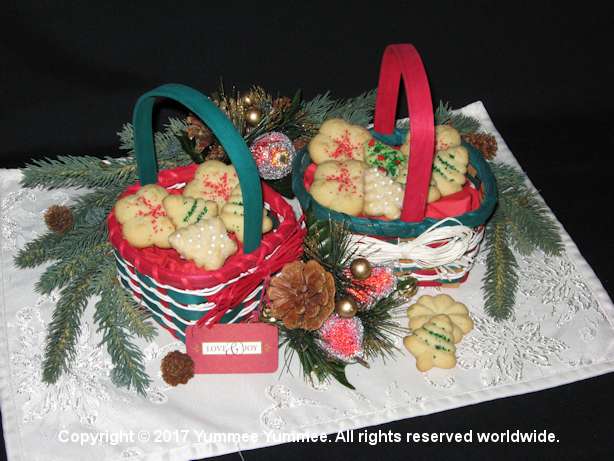 Simple Spritz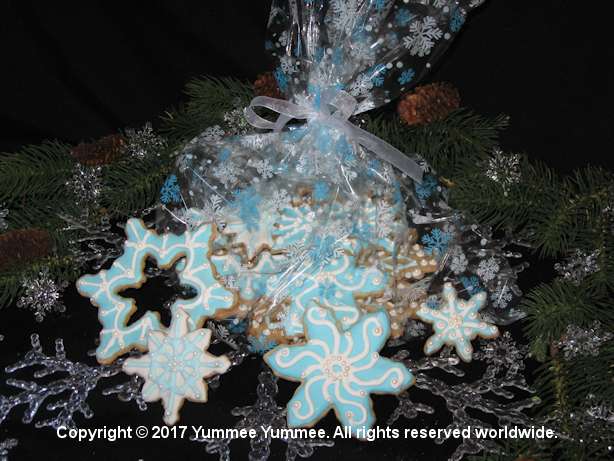 Easy Cut Out Sugar
Decorate Simple Spritz cookies with a sweet sugar glaze, non pareils, sprinkles, and decorator sugars. Forget the cookie jar; put these little morsels in a basket for easy snacking. Christmas baking is a labor of love, but you can make it a fun and memorable experience for your 'true believers.' Bake a blizzard of the best Easy Cut Out Sugar cookies, and deliver in a snowy decorative bag. Match your cookie decorating to your gift wrapping for a truly impressive gift.
Gifts from the Heart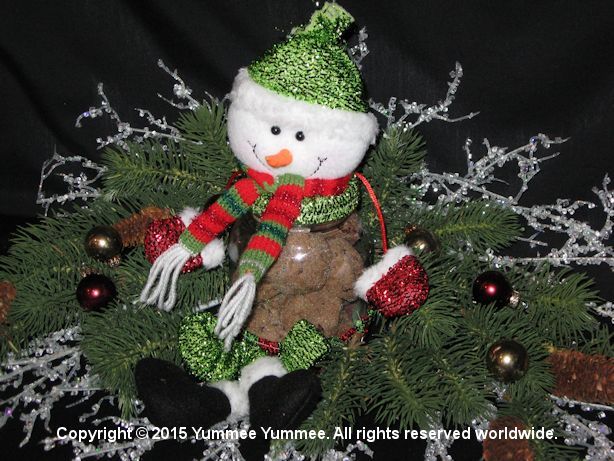 Hot Chocolate Fudge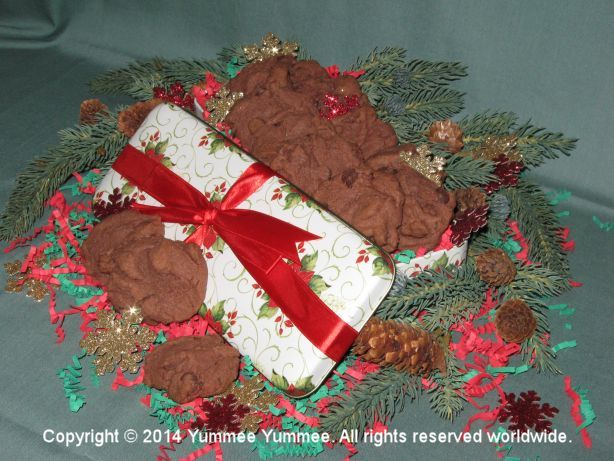 Daddee's Favorite
Cookies are the perfect gift from a jar. Hot Chocolate Fudge Cookies fill this snowman's tummy. Everyone will love this cute gift, but they will want a refill.

What do you get the Dad who has everything? Cookies, of course! Daddee's Favorite Cookies were made for a Father who knows his cookies. Merry Christmas, Dad!
Safe Travels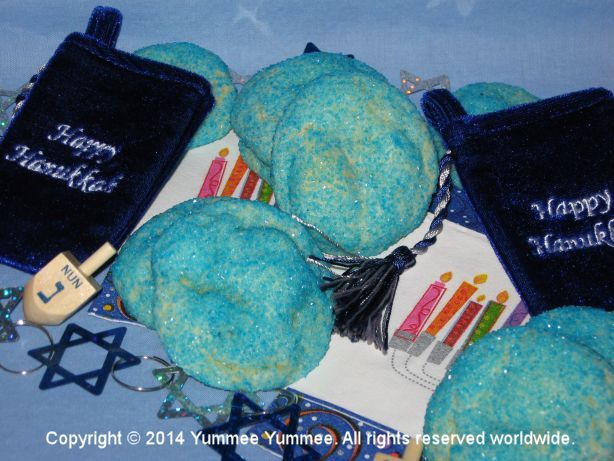 Blue Sugardoodles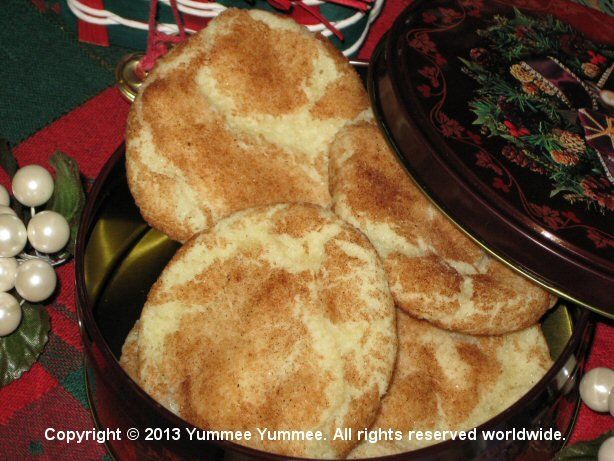 Snickerdoodles
Sugardoodles are the perfect holiday cookie.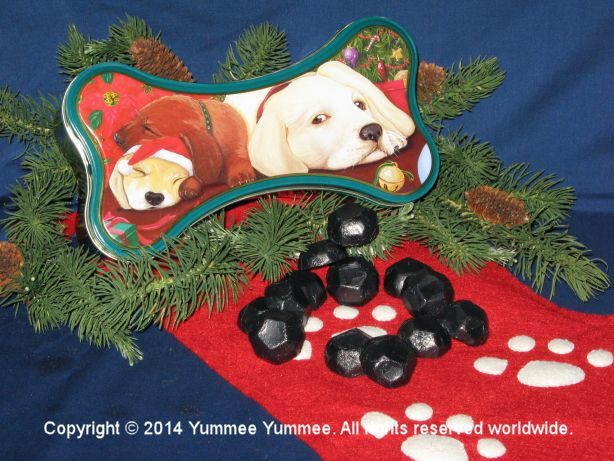 These cookies are incredibly soft, yet stable enough for cross country travel to Grandma's house. Roll your cookies in your choice of colorful sugars; blue for Hanukkah, red and green for Christmas, or orange, black, and purple for Halloween. There's nothing like Snickerdoodles. The hint of cinnamon is the perfect compliment with your morning cup of coffee. Don't give these cookies to just anyone; after all, it is Grandma's house.
Every image on this page was made with a Yummee Yummee gluten-free recipe and baking mix. Make the BEST Christmas cookies. It's easy with Cookiees mix.

Shop for premium gluten-free baking mixes and stock your pantry for the Christmas holidays. Don't accept coal in your stocking or mediocre gluten-free food. A Sample Pack of Yummee Yummee premium gluten-free bakings mixes is a perfect gift for your family.
Sign Me Up!
Tell me about
new products, recipes, special offers, and fun for kids
.