Simple Ways to Celebrate Earth Day
Discover your "ONE MIX . . . Endless Possibilities!" with our premium gluten-free baking mixes.

April 19, 2012
Tucson, Ariz. - April 19, 2012 – Everyone should have plans for Earth Day. The Earth is our home. It's our responsibility. It's our only planet. Do something special for Mother Earth on April 22, 2012. Yummee Yummee has a suggested list of activities for you on this special day. They are:
Wake-up 5 to 10 minutes early; step outside; listen to the birds sing.
Don't drive - walk or ride your bike.
Watch the sun set with family or someone special.
Star gaze - find the big dipper. Look for the new moon.
When you see a flower, stop and observe it. If possible, smell its scent, but don't pick it.
Grab a blanket. Lay under a tree and watch the clouds roll by - how many shapes do you see?
Make a picnic lunch - go to a park and enjoy the scenery. Do NOT litter - recycle as much as possible!
Don't let rain stop you! Step outside when it's safe or open a window - smell the rain in the air. Listen to the patter of rain in the puddles and on rooftops.
Take a nature hike. Nothing fancy. Explore your yard - identify the plants, trees, rocks, or birds.
Plant a tree - it consumes carbon dioxide and makes oxygen.

Yummee Yummee believes the simple pleasures of life create the greatest reward - family, fun activities, celebrations, special occasions, and delicious food. Food is a family focal point and essential to life. From the grand dinner party to a fast and easy backyard picnic lunch with toddlers, food is the centerpiece. That's why food is especially important on Earth Day. Good environmental practices everyday protect our vital food chain. Pick just one or two of our ideas for Earth Day, or do all of them, either way make a conscious effort on Earth Day to reduce your carbon footprint. The most important part - have fun doing it!
Here's our bonus idea. Visit the Yummee Yummee website and download Dreamee Dog's April Fun coloring pages. They are fun and earth friendly. No driving to the store and wasting gas; print only the pages you want; like us on Facebook; follow Dreamee Dog on Twitter; or subscribe to her YouTube channel
Dreamee Dog dresses up for Earth Day!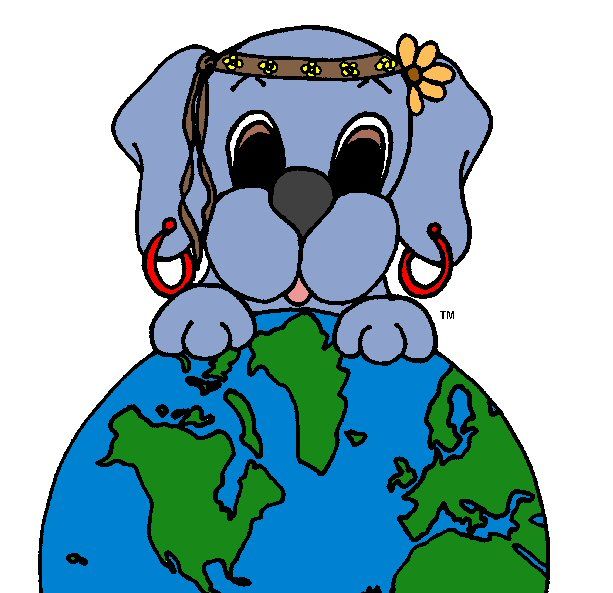 For a gluten-free Earth Day, you need Yummee Yummee baking mixes. With our mixes and free online recipes, your fresh, natural, homemade baked goods are easy to make, quick to bake, and great to eat. No foolin' around with blending flours or extended baking times. Proven recipes and mixes that produce great results - every time. Visit our website today and celebrate the savings - 20% off sample packs and cases. Order today to take advantage of our $9.95 flat rate shipping.
Web site: http://www.yummeeyummee.com
SHOP & SAVE 20%: http://www.yummeeyummee.com/store/index.html
Facebook: https://www.facebook.com/yummeeyummee
Pinterest: http://www.pinterest.com/dreameedog
Twitter: https://twitter.com/thedreameedog
YouTube: http://www.youtube.com/user/TheDreameeDog
ABOUT: Yummee Yummee produces 4 unique and highly versatile, premium gluten-free baking mixes - Dreamees, Muffins & Coffee Cakes, Breads, and Cookiees. Make artisan crackers and biscuits; fruit filled muffins, coffeecakes, and quick breads; soft sandwich and artisan breads, pizza, and cinnamon rolls; chip-filled cookies, easy-to-make bars, and sugary delights. Our premium baking mixes offer remarkable taste, gluten-like texture, and incredible value for gluten-free bakers. Unlike most single purpose baking mixes, Yummee Yummee gives the baker complete control. You decide what to bake and enjoy. Mixes are available exclusively at yummeeyummee.com. The Dreamee Dog is the official spokes pup for Yummee Yummee.
# # #
For more information concerning this press release click here for contact information.

Not available in stores - online only! SHOP & SAVE 20% on a case of premium gluten-free mixes or a Sample Pack. It's a great way to sample and enjoy each of our premium gluten-free baking mixes.

Sign Me Up! Tell me about new products, recipes, special offers, and fun for kids.