Make World Book Day Eco-Friendly
Discover your "ONE MIX . . . Endless Possibilities!" with our premium gluten-free baking mixes.

April 23, 2013
Tucson, Ariz. - April 23, 2013 - Dreamee Dog enjoyed Earth Day by sniffing flowers. Did you plant a tree or start your summer garden yesterday? The seeds of today are the flowers and trees of tomorrow. Dreamee Dog wants you to celebrate UNESCO's World Book Day. Sow the seeds of wisdom through literacy. Plant a tree for the books of tomorrow. Dreamee Dog knows that saving a tree saves a book.
Go eco-friendly with Yummee Yummee. Reduce your carbon footprint by ordering online. Our mixes are delivered with your regular mail service, United States Postal Service. There's no extra truck or delivery person wasting resources. It's easy to fully stock your pantry with the click of a mouse. Download our free electronic recipe booklets. Save paper and the forest, print only the recipes you want. Use reusable silicone cupcake liners to reduce paper waste and save a tree. Don't forget to celebrate World Book Day, use your eReader or computer to go digital. Read an eBook.
Dreamee Dog Relaxes after Earth Day on World Book Day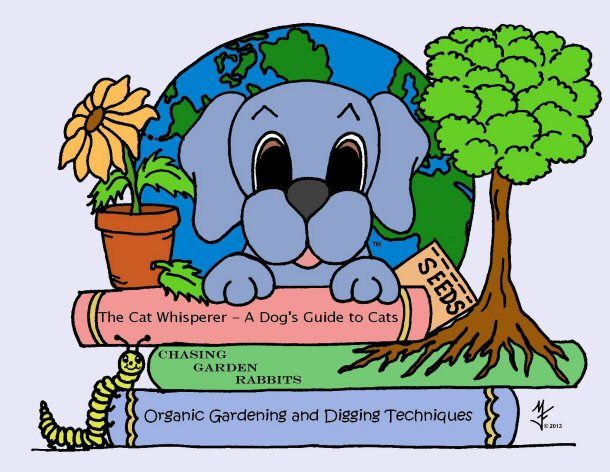 Web site: https://www.yummeeyummee.com
SHOP & SAVE 20%: https://www.yummeeyummee.com/store/index.html
Facebook: https://www.facebook.com/yummeeyummee
Pinterest: https://www.pinterest.com/dreameedog
Twitter: https://twitter.com/thedreameedog
YouTube: https://www.youtube.com/user/TheDreameeDog
ABOUT: Yummee Yummee produces 4 unique and highly versatile, premium gluten-free baking mixes - Dreamees, Muffins & Coffee Cakes, Breads, and Cookiees. Make artisan crackers and biscuits; fruit filled muffins, coffeecakes, and quick breads; soft sandwich and artisan breads, pizza, and cinnamon rolls; chip-filled cookies, easy-to-make bars, and sugary delights. Our premium baking mixes offer remarkable taste, gluten-like texture, and incredible value for gluten-free bakers. Unlike most single purpose baking mixes, Yummee Yummee gives the baker complete control. You decide what to bake and enjoy. Mixes are available exclusively at yummeeyummee.com. The Dreamee Dog is the official spokes pup for Yummee Yummee.
# # #
For more information concerning this press release click here for contact information.

Not available in stores - online only! SHOP & SAVE 20% on a case of premium gluten-free mixes or a Sample Pack. It's a great way to sample and enjoy each of our premium gluten-free baking mixes.

Sign Me Up!
Tell me about
new products, recipes, special offers, and fun for kids
.