Amazing New Gluten-Free Recipes
Discover your "ONE MIX . . . Endless Possibilities!" with our premium gluten-free baking mixes.

November 18, 2013
Tucson, Ariz. - November 18, 2013 –Yummee Yummee introduces new Breads mix recipes. Enjoy decadently sweet cinnamon rolls to savory deep-dish pizza. Choose from 26 different recipes. Each recipe uses our premium Breads mix to create superb yeast dough - sweet or savory baked goods. Every recipe is free for you to download from our website.
Don't you deserve the best gluten-free products? Not all gluten-free bread is the same. Are you paying a premium price for frozen, pre-packaged, sliced bread, buns, and faux sweet rolls? Can you pronounce the ingredients list? What about unhealthy preservatives? Have you wished for something better tasting or a better texture? Do you really want a slice of frozen, pre-packaged bread with your holiday meals? Yummee Yummee knows you deserve the best. You are entitled to premium gluten-free products without a premium price tag.
Yummee Yummee Breads mix is a premium gluten-free baking mix. You get a premium taste, delicate texture, and superb results every time you bake. Pick a recipe - sweet or savory. Mix, quick rise, bake, cool, eat, and enjoy. Bake soft, warm, fresh, homemade bread in about an hour - gluten-free, as it should be.
Our yeast dough is soft and flexible. Make a simple rustic loaf without a loaf pan. Braid, twist or roll the dough for an intricately designed and very edible centerpiece for your holiday table. Yummee Yummee removed the guesswork from gluten-free baking. Our recipes and baking mixes work - every time you bake. This is the 'next generation' of gluten-free products.
Choose from 26 different recipes. Use one Breads mix in your pantry to make each recipe. There's no need to buy different mixes. From one Breads mix, you decide what to bake - sandwich bread, pizza, cinnamon rolls, coffee cake, sweet breakfast breads, dinner rolls, or even Danish. Every recipe is "Simply scrumptious!" Discover your "One Mix ... Endless Possibilities!" at yummeeyummee.com. Add fresh, natural ingredients to our mix to make soft, homemade, savory or sweet breads. Here's the best part - enjoy the aroma of bread baking in your oven. Like our recipes - the aroma is free.
One of Yummee Yummee's Sweet Gluten-Free Bread Recipes
Cherry Cheese Danish Loaves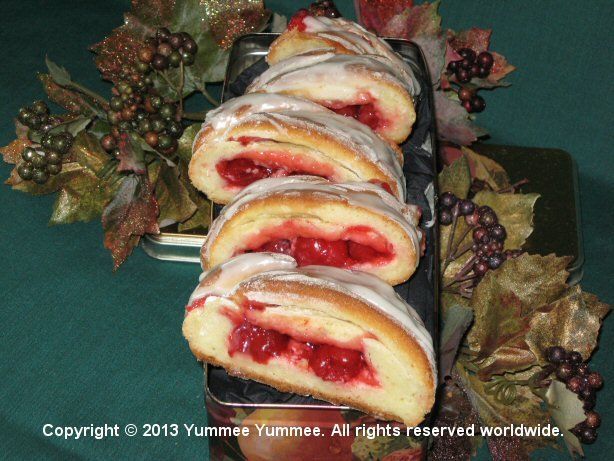 Rustic Bread Loaves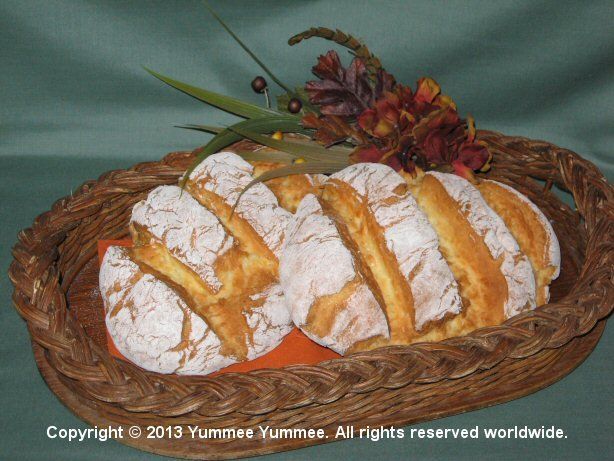 Web site: https://www.yummeeyummee.com
SHOP & SAVE 20%: https://www.yummeeyummee.com/store/index.html
Facebook: https://www.facebook.com/yummeeyummee
Pinterest: https://www.pinterest.com/dreameedog
Twitter: https://twitter.com/thedreameedog
YouTube: https://www.youtube.com/user/TheDreameeDog
ABOUT: Yummee Yummee produces 4 unique and highly versatile, premium gluten-free baking mixes - Dreamees, Muffins & Coffee Cakes, Breads, and Cookiees. Make artisan crackers and biscuits; fruit filled muffins, coffeecakes, and quick breads; soft sandwich and artisan breads, pizza, and cinnamon rolls; chip-filled cookies, easy-to-make bars, and sugary delights. Our premium baking mixes offer remarkable taste, gluten-like texture, and incredible value for gluten-free bakers. Unlike most single purpose baking mixes, Yummee Yummee gives the baker complete control. You decide what to bake and enjoy. Mixes are available exclusively at yummeeyummee.com. The Dreamee Dog is the official spokes pup for Yummee Yummee.
# # #
For more information concerning this press release click here for contact information.

Not available in stores - online only! SHOP & SAVE 20% on a case of Breads mix or a Sample Pack. It's a great way to sample and enjoy each of our premium gluten-free baking mixes.

Sign Me Up! Tell me about new products, recipes, special offers, and fun for kids.