Cats Are Gluten-Free!
Discover your "ONE MIX . . . Endless Possibilities!" with our premium gluten-free baking mixes.

November 19, 2015
Tucson, Ariz. - November 19, 2015 – Do you like sweet, fluffy kittens? What about the purr-fect companion curled up in your lap while you work? Dreamee Dog, official spokes pup of Yummee Yummee's premium gluten-free baking mixes, has made some great cat friends on her travels through the states.
This month, she celebrates the holidays with her new furry friends. Download and color Dreamee Dog and her friendly felines for Thanksgiving, Christmas, Halloween, and more. Dreamee Dog just couldn't imagine spending Thanksgiving without her new friends because friends can be family. Share your life and share your delicious gluten-free food this Thanksgiving with your friends and family.
Don't forget to download a copy of the May 2015 coloring pages, Agents of D.O.G. Dreamee Dog and her new cat friends enjoy the seasons. They play in leaves, splash in the pool, and have fun with May flowers. Friends are the best. Dreamee Dog reminds you to make new friends and cherish the old.
Dreamee Dog and Her Cat Friends Celebrate Thanksgiving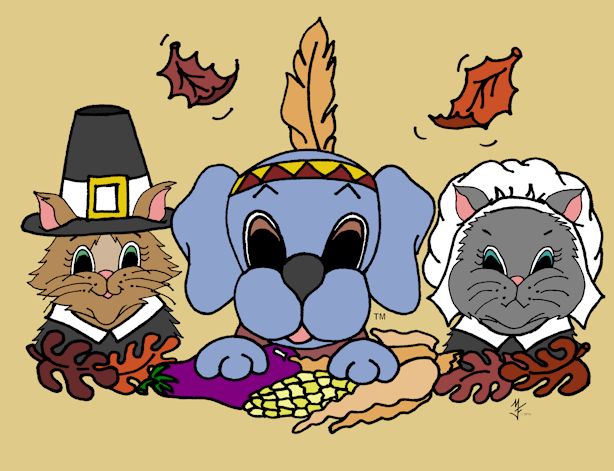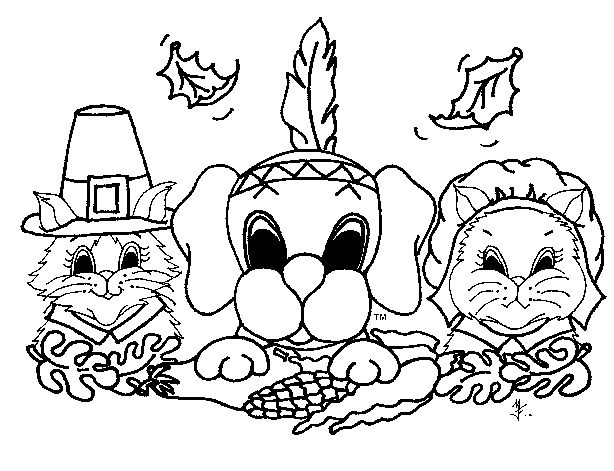 Yummee Yummee's premium gluten-free baking mixes and family-friendly recipes are the best. Make delicious cookies, muffins, breads, and more with our premium baking mixes and simply scrumptious recipes - gluten-free or not.
Web site: https://www.yummeeyummee.com
SHOP & SAVE 20%: https://www.yummeeyummee.com/store/index.html
Facebook: https://www.facebook.com/yummeeyummee
Pinterest: https://www.pinterest.com/dreameedog
Twitter: https://twitter.com/thedreameedog
YouTube: https://www.youtube.com/user/TheDreameeDog
ABOUT: Yummee Yummee produces 4 unique and highly versatile, premium gluten-free baking mixes - Dreamees, Muffins & Coffee Cakes, Breads, and Cookiees. Make artisan crackers and biscuits; fruit filled muffins, coffeecakes, and quick breads; soft sandwich and artisan breads, pizza, and cinnamon rolls; chip-filled cookies, easy-to-make bars, and sugary delights. Our premium baking mixes offer remarkable taste, gluten-like texture, and incredible value for gluten-free bakers. Unlike most single purpose baking mixes, Yummee Yummee gives the baker complete control. You decide what to bake and enjoy. Mixes are available exclusively at yummeeyummee.com. The Dreamee Dog is the official spokes pup for Yummee Yummee.
# # #
For more information concerning this press release click here for contact information.

Not available in stores - online only! SHOP & SAVE 20% on a Sample Pack. It's a great way to sample and enjoy each of our premium gluten-free baking mixes.

Sign Me Up!
Tell me about
new products, recipes, special offers, and fun for kids
.