Celiac Disease Awareness Month – Time to Celebrate!
Discover your "ONE MIX . . . Endless Possibilities!" with our premium gluten-free baking mixes.

May 23, 2016
Tucson, Ariz. - May 23, 2016 – Celiac Disease – even the name sounds strange. Have you ever asked yourself – why me? The answer is simple. Thank your ancestors. After the doctor finished giving you the diagnosis, did you wonder "what can I eat?"
You need to quickly progress through the five stages of gluten grief. Acceptance is a good thing; denial is not. It's easy to get angry as the next paragraph aptly illustrates. Bargaining doesn't work because even a small amount of gluten is a bad thing. It's very easy to get depressed, and it solves nothing. Accept and celebrate your uniqueness as an individual. Thank your ancestors for all the good things they gave you. Compared to 30 years ago eating a gluten-free diet is much, much easier today. Food choices abound, even in restaurants. The following is the story of one of our Yummee Yummee Team members.
Imagine it's the early 2000s, and you are in your 20s; dating, traveling, going to college, living your life, and having Celiac Disease.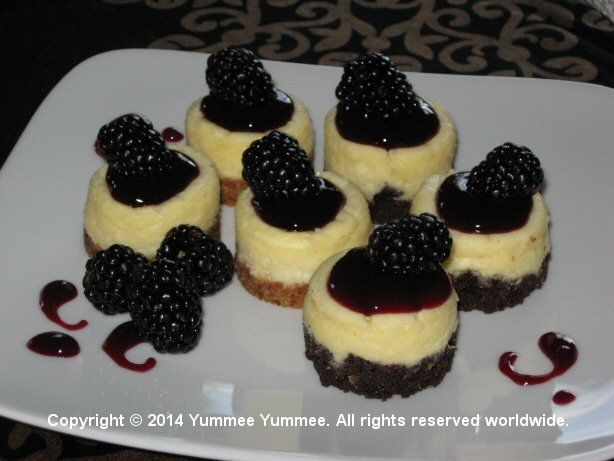 Thanks Mom! You live in the Chicago suburbs, but have never had real deep dish pizza. You've never tasted beer, nor gone tailgating for your college team. You went to Athens, Greece on a college trip, but you couldn't sample authentic Baklava. The dorm cafeteria was a smorgasbord of gluten. While the head chef assured you of a safe dining experience, the line cooks ignored you. They insisted on dipping your gluten-free bread in the wheat pancake batter for French Toast. Eventually you give up and skip the cafeteria. It's easier to bring prepared gluten-free meals from home. Your microwave becomes your best friend, and you drive four hours round trip every other weekend, but you have food. Graduate school is better, but overseas field experiences are impossible – starving is not an option. Your academic luncheon to honor graduates lacks any gluten-free options. You politely state that you are not hungry. It's easier. Dating is difficult. Date prospects are more interested in going out to eat and drinking beer than relationships. Have you ever been asked, "Is Celiac Disease contagious?" Sigh! What would you do?
That was then; this is now. This is your life. You pick yourself up, and deal with it. There's nothing wrong with you. You were sick; now you're healthy and well. Why are you upset? You should never have to make excuses for being healthy. This month is a time for celebration.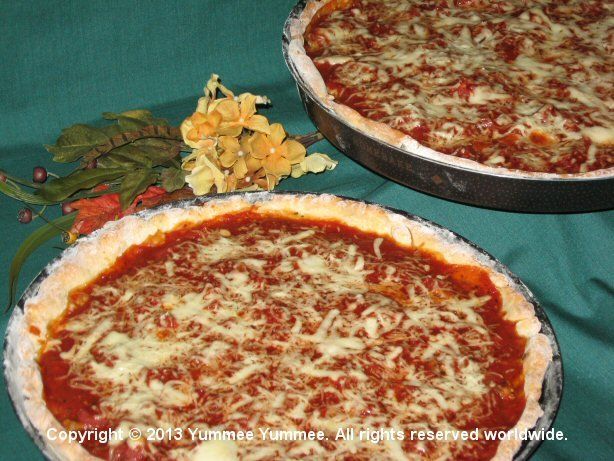 Put on your party hat and throw a gluten-free gala! It's time to celebrate your Celiac Anniversary. How many years has it been since you were diagnosed?
Celiac Disease is not a horrible diagnosis, but the freedom to enjoy life. There is no longer the need to hire a bathroom scout for your unexpected and potentially explosive toilet moments. You can travel to Athens and tour a great city. You can't eat Baklava, but you can see the Parthenon. You can enjoy Chicago and its unique culture. The city's famous deep dish pizza is not a possibility, but there are museums to discover. You can go to college and study and learn. You can't eat everything in the dorm cafeteria, but no one wants to eat everything in the dorm cafeteria. You can't drink beer, but wine is better anyway. You can go out on dates and meet new people. You still struggle a bit to go out to eat, but there's always the coffee shop or ice cream. Who knows? You might just meet the person, who accepts you and your Celiac Disease without reservation. Why are you pouting about being a Celiac? Make Celiac Disease Awareness Month your celebration of your Celiac Anniversary.
At Yummee Yummee, the founders have been eating and preparing gluten-free food for almost 35 years. Those early years consisted of mushy corn pasta and unappetizing baked goods. Things change, and time moves forward. Today, there is al dente brown rice pasta, scrumptious homemade bread, gluten-free beer, incredible cookies, and lots of eateries who cater to the gluten-free diet. Perseverance and a desire to enjoy all the yummy things in life created Yummee Yummee and the concept of ONE MIX … Endless Possibilities.
Celebrate how awesome and amazing your life is today being healthy, well, and eating great gluten-free food. Don't let the restrictions weigh you down; embrace the freedom to live the life you want and deserve. Tell the Dreamee Dog and the Yummee Yummee team how many years it's been since you went gluten-free for Celiac Disease – Facebook or Twitter. Remember to Stop Dreaming and Start Eating!
Celebrate with Cupcake Cookies - Celiac Disease Awareness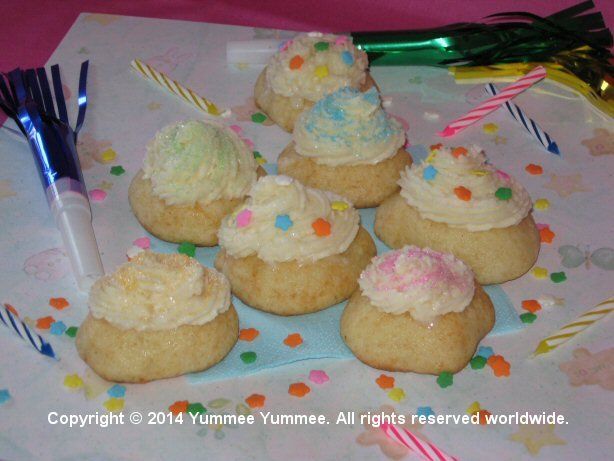 Yummee Yummee's premium gluten-free baking mixes and family-friendly recipes are the best. Make delicious cookies, muffins, breads, and more with our premium baking mixes and simply scrumptious recipes - gluten-free or not.
Web site: https://www.yummeeyummee.com
SHOP & SAVE 20%: https://www.yummeeyummee.com/store/index.html
Facebook: https://www.facebook.com/yummeeyummee
Pinterest: https://www.pinterest.com/dreameedog
Twitter: https://twitter.com/thedreameedog
YouTube: https://www.youtube.com/user/TheDreameeDog
ABOUT: Yummee Yummee produces 4 unique and highly versatile, premium gluten-free baking mixes - Dreamees, Muffins & Coffee Cakes, Breads, and Cookiees. Make artisan crackers and biscuits; fruit filled muffins, coffeecakes, and quick breads; soft sandwich and artisan breads, pizza, and cinnamon rolls; chip-filled cookies, easy-to-make bars, and sugary delights. Our premium baking mixes offer remarkable taste, gluten-like texture, and incredible value for gluten-free bakers. Unlike most single purpose baking mixes, Yummee Yummee gives the baker complete control. You decide what to bake and enjoy. Mixes are available exclusively at yummeeyummee.com. The Dreamee Dog is the official spokes pup for Yummee Yummee.
# # #
For more information concerning this press release click here for contact information.
Listen to the Dreamee Dog ...

Not available in stores - online only! SHOP & SAVE 20% on a Sample Pack. It's a great way to taste test each of our premium gluten-free baking mixes.

Sign Me Up!
Tell me about
new products, recipes, special offers, and fun for kids
.